These days, most of our favorite male celebs are not only oozing with charm but also have well-defined bodies. Abs? Check! Flex-worthy biceps? Check! Broad shoulders? Check! But would you believe that some of them were a little on the fat side when they were younger? 
Here's a quick list of some of the stars who were once chubby but are now possessing the kind of body that their fans are going crazy for.
1.Li Xian. First in our list is the actor who's currently getting a lot of attention, thanks to 
the romantic-comedy 
Go Go Squid!
Wasn't he adorable when he was younger? I want to pinch those cheeks! But seeing his fine body right now, I might actually prefer his biceps.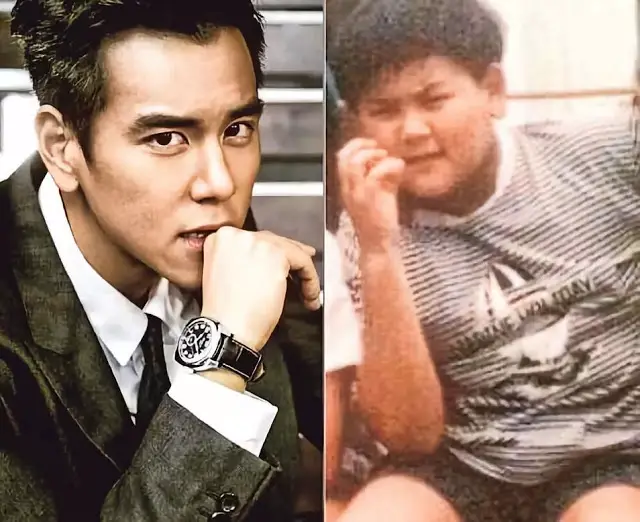 2. Eddie Peng. Next stop is the Taiwanese-Canadian actor who is oozing with sex appeal. 
During his elementary days, he actually weighed 70 kgs! It wasn't until he was in high school and played a lot of basketball that the actor started losing weight. 
He maintains his hot bod by working out and his current weight is also around 70 kgs. 
3. 
Wei Daxun
. The 30-year old actor actually weighed 132 kgs when he was around 18. 
Because of bullying, his self-esteem was at an all-time low so while he had an interest in acting and wanted to enroll
 in 
The Central Academy of Drama
,
 he hesitated thinking that with his appearance, he wouldn't get any roles. 
One day, he came across an article on the newspaper about his idol, actor Sun Honglei who lost weight through running and got into acting school. 
Wei Daxun was inspired and started running everyday after school.  
Clearly, his efforts weren't wasted since he has a nice physique now. The actor once posted on his social media account saying to never laugh at a fat person. 
4. 
Arthur Chen Feiyu
. The second generation celebrity actor who is the son of director 
Chen Kaige
 and actress
 Chen Hong
 revealed in a show that the fattest weight he's ever reached was 135 kgs. Having seen this 19-year old actor in the fantasy drama,
Ever Night
, I definitely find it hard to believe! 
He mentioned that he began his journey to achieving a fitter version of himself when he had some stomach problems and had to starve for a whole day. That's when he realized that it was possible to control one's food intake so he started dieting and working out. 
5. 
Zhang Yixing
.
 EXO
's remaining Chinese member also had a chubby phase. The multi-talented singer wasn't overweight during his school days but admittedly, he had some baby fats that went away as an adult. 
It's certainly a big change versus his sexy, sculpted body right now.
6. Jacky Heung. The son of entertainment mogul Charles Heung and his wife, Tiffany Chen was also once upon a time fat. 
But he managed to achieve a super buff body as a fruit of him working out and doing martial arts. 
Most of the transformations are just amazing! I hope I manage to do that someday but I just can't stop munching this cookie as I type! Lol. But kidding aside, just a friendly reminder that whatever your weight is, what's important is to be healthy. Body shaming is a big no-no.

Source: Weibo