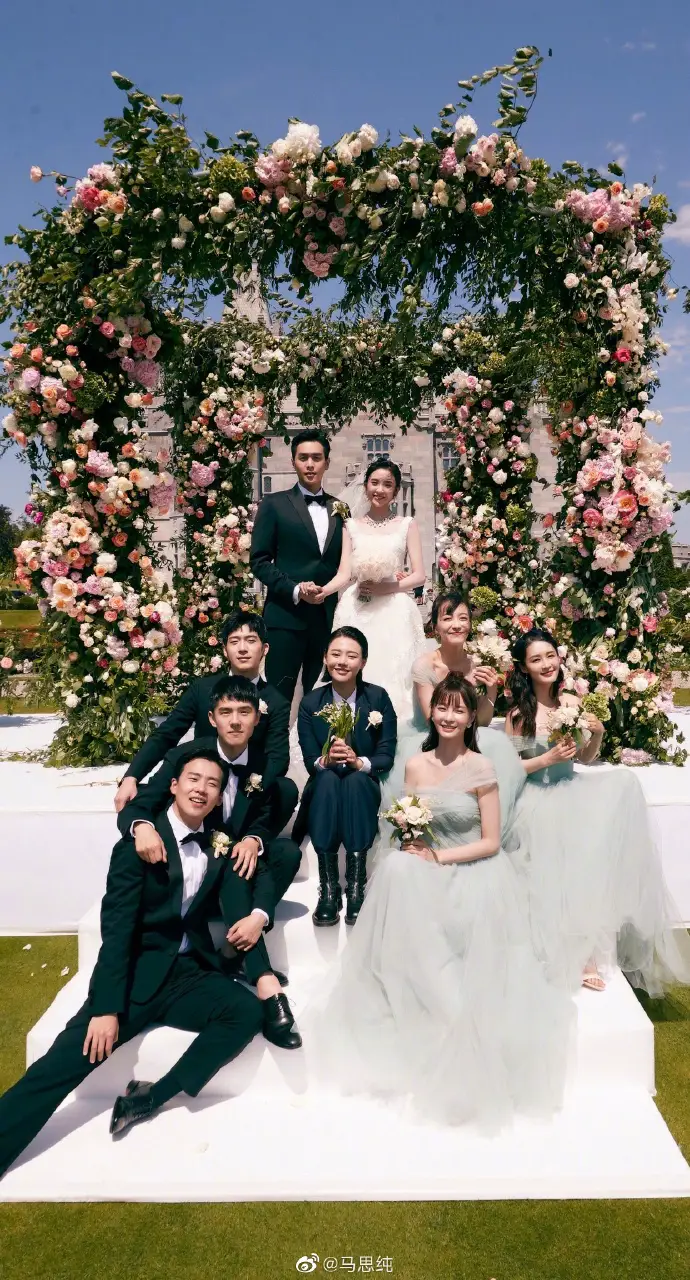 "Oh, they say when you marry in June, you're a bride all your life, and the bridegroom who marries in June gets a sweetheart for a wife. Winter weddings can be gay like a Christmas holiday, but the June Bride hears the song of a spring that lasts all summer long. By the light of the silvery moon, home you ride side by side with the echo of Mendelssohn's tune in your hearts as you ride. For they say when you marry in June you will always be
a bride."
Super excited to be the bearer of good news that celebrity couple Zhang Ruoyun and Tina Tang Yixin has finally tied the knot on Jun 27, 2019 in a beautiful ceremony in Ireland's luxurious Adare Manor yesterday. 
Happiness overfloweth as June bride Tang Yixin said "I Do" to her longtime beau of nine years, Zhang Ruoyun on a gorgeous summer's day, surrounded by loving family and friends.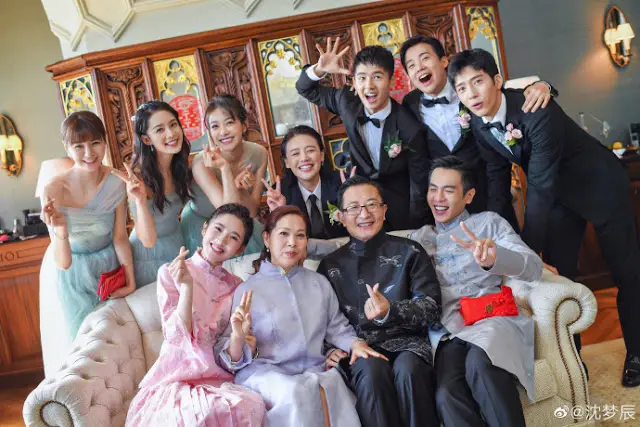 An overall dreamy affair, 
the ceremony was held in the formal gardens of Adare Manor s
ituated in the rolling parklands of County Limerick, and officiated by the couple's friend
Sandra Ma
, who wore a suit and slicked back hair as the officiant. 
Zhang Ruoyun looked very dapper in a tailored tuxedo, the perfect foil for his beautiful bride Tang Yixin who was wearing a huge smile on her face all throughout the day in her lacy sleeveless gown. The bridal entourage's attire also helped to emphasize the dreaminess of the wedding, kitted out in floaty gowns of sea foam green reminiscent of Ireland's rolling hills. 
Even the weather cooperated as the bright summer sunlight bathed the couple in a warm 
glow against a background of blue skies and a comfortable 16 degree temperature!
Spy any familiar faces in the wedding entourage? The bridal entourage was made up of  close friends 
Shen Mengchen, Li Qin and Victoria Song (who reveals that it's her first time to be a bridesmaid) whilst the groomsmen consisted of 
L
iu Haoran
,
Guo Qilin
and
Jing Boran
.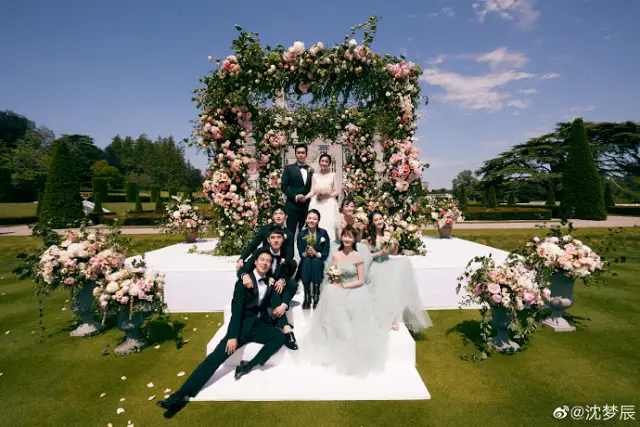 Spirits were high judging by the wide joyful smiles on everyone's faces and their gameness to pose for some wacky shots with the happy couple.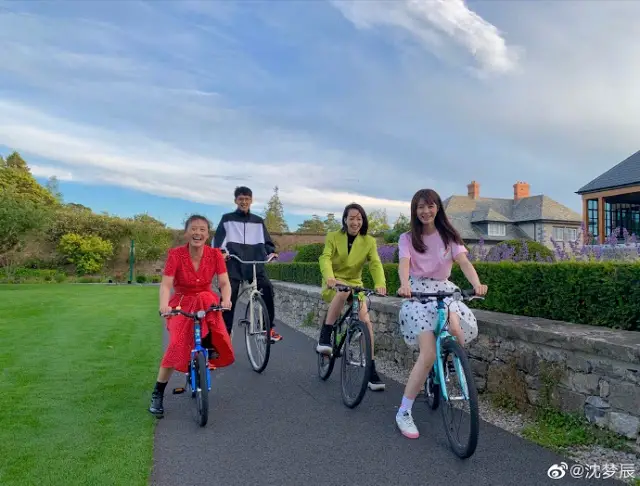 Tee-hee, offiant Sandra Ma also caught a lot of attention with her ecstatic "tweets" /updates on her Weibo account. I mean, look at her delightedly smiling above! She was reportedly super excited to have caught the bridal bouquet (for the very first time in her life) with some tag team action from groomsman Jing Boran. 
Some wedding favours welcoming guests.
It truly looks like a gorgeous wedding to remember! Congratulations to the happy couple!