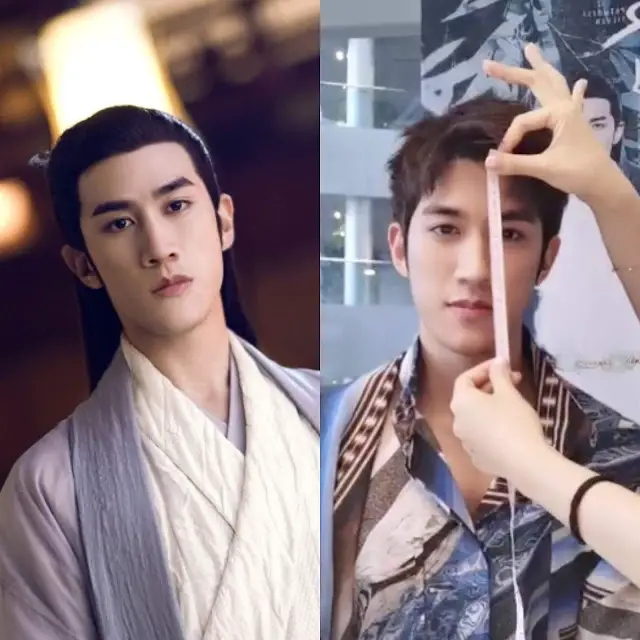 With his distinct looks, Aarif Rahman easily fits the bill for being tall, dark and handsome. However, the actor has also been noticed for having a long face that even he himself would joke about every so often. He once said his face is long enough, so if he ever got botox to make it even thinner then it would become a straight line. 
With the historical romance drama 
Princess Silver
being among the most popular web dramas airing now, Aarif's role as leading man Wu You has gained him positive attention except there are also netizens who have resorted to nicknaming him 'horse face'. 
In a recent live stream, 
Aarif was asked about the comments and if he'd agree to getting his measurements taken once and for all.
 Aarif couldn't help but laugh at the dare and readily agreed. 
As it turns out, his face measured 18 cm in length and 12 cm in width.  Surprisingly, it was even smaller than the female interviewer's face which measured at 19 cm by 14 cm, thus confirming that his face is not long at all! 
Personally, I think it is due to his thin proportions which also makes his chin noticeable. 
I have to give props to Aarif Rahman for being a good sport who stayed all smiles and friendly about it.  Here's to hoping that he gains more success in his acting career.