As the fashion pack moves up north to Paris this week, spotted schmoozing amongst the fashionable set for the Louis Vuitton Men's Spring 2020 show is Kris Wu in an ensemble sure to catch your eye. Donning a head to toe look in bubblegum pink accented with silver and white accessories and sporting a hip pair of sneaks, the singer-actor took the monochromatic trend a touch further with his colour choice. Idol stars have always pushed the envelope when it comes to fashion for their on and off duty looks and Wu's pink knitted jacket, matching pink t-shirt styled with a pair of pink sunnies and muted mulberry trousers certainly did not disappoint.
What do you guys think of Kris Wu's lewk? Pastels have always found its way into the spring and summer runways season after season as a nod to the fresh blooms and sunnier climes that herald the warmer months. Call it millennial pink or bubblegum pink, I'm definitely lovin' the colour choice especially when you consider that essentially, his outfit is pretty basic – trousers + tshirt + jacket, quite a clever twist for an overall look that's striking but not too over the top eh?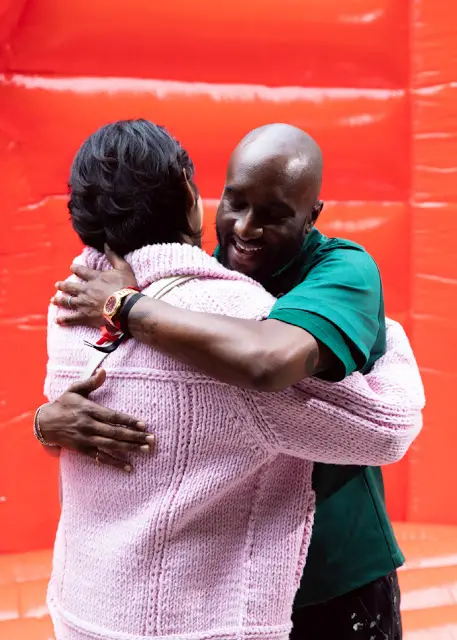 Kris with Louis Vuitton's menswear artistic director Virgil Abloh
Will you be taking a page out of Kris Wu's book and trying out whimsical ice cream shades this summer? The fresh colours and sorber hues are bound to put a "spring" into your step.