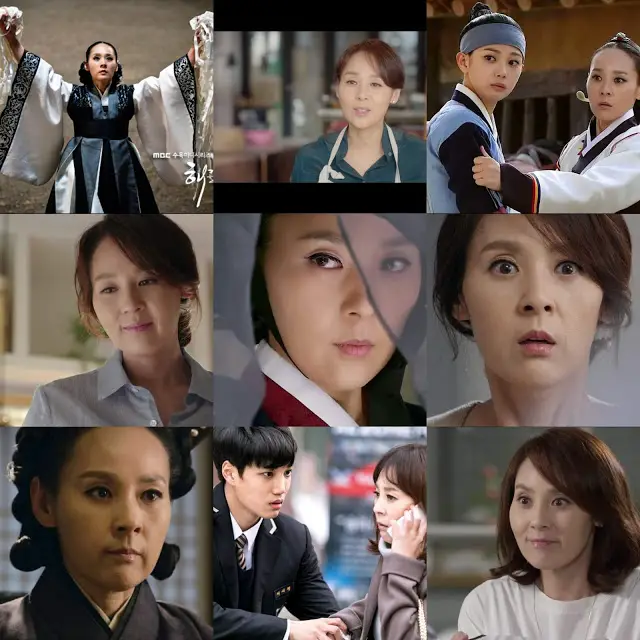 It's no secret that the Korean entertainment industry can be quite challenging and toxic, the number of famous idols and celebrities that committed suicide because of it can attest to that. And today, another famous veteran actress,
Jeon Mi-sun
, has passed away in an apparent suicide. 
On June 19, a friend of the actress found her hanging inside the restroom of her hotel room in Jeonju at approximately 11:43 am. Police were immediately called in but the actress was said to be dead upon arrival of officers and the ambulance. The death is more likely to be ruled as suicide as police found no evidence of foul play.
The 48-year-old actress is known for a number of dramas she's starred in as a supporting role, mostly as a mother figure. She has been in Moon Embracing the Sun, Chicago Typewriter, and more recently, He is Psychometric. My personal favorite was her role in Andante as Shi Kyung's mother and Love in the Moonlight as Lady Park. Her emotional acting has certainly left a mark on my mind and to other fans as well. 
My heart is definitely heavy as I write this article as I always regard her as a familiar face in K-Dramaland so while I may not know her personally, it's still like losing a friendly face in the neighborhood. I'll definitely miss her soft smile and kind face that makes her perfect for maternal roles and her talent to act vile when needed. She truly is a prolific actress. 
I offer my condolences to the family that she has left behind, especially her husband and two children.