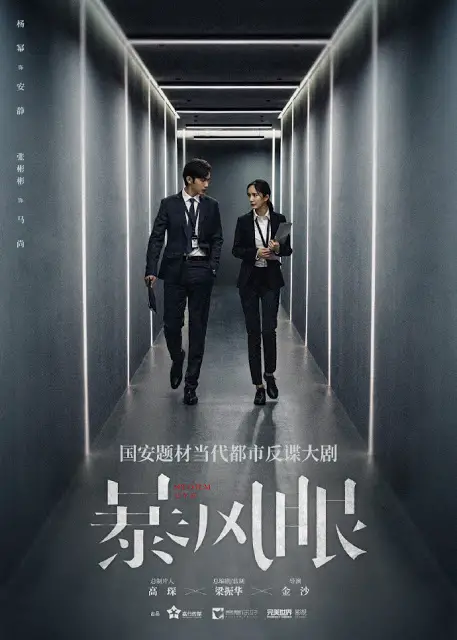 Kinda expecting Chris Hemsworth and Tessa Thompson or old school MIB Agents K and J to round the corner anytime soon with the MIB vibes the poster is exuding.
While it's yet another manic Monday once again in the work week, the folks behind Storm Eye
暴风眼 made sure to make our start of the week a great one as fresh new stills from the drama have been published over on their social media page. 
In case you're not up to date on this new spy drama starring the ever changeable
Yang Mi
and her
Three Lives Three Worlds Ten Miles of Peach Blossoms
co-star
Vin Zhang Binbin
, Storm Eye covers the story of a team of agents tasked with the difficult job of protecting the country against security threats. 
Personally, while spy thrillers really aren't anything new and are widely covered in shows/movies like the
Bourne Identity
franchise,
Quantico
,
Homeland
, not to mention the long running series "
24
" with its very capable Jack Bauer, Storm Eye would be an interesting behind the scenes look at the eastern "take" to spy thrillers.
Hopefully, Storm Eye won't suffer the same unfortunate fate of other dramas affected by the recent spate of abrupt cancellations. With Wayne Liu Ruilin and Daisy Dai Si also in the cast
, it'll be exciting to see some of the 
Three Lives Three Worlds Ten Miles of Peach Blossoms
crew back together again, this time in spiffy suits instead of period costumes!