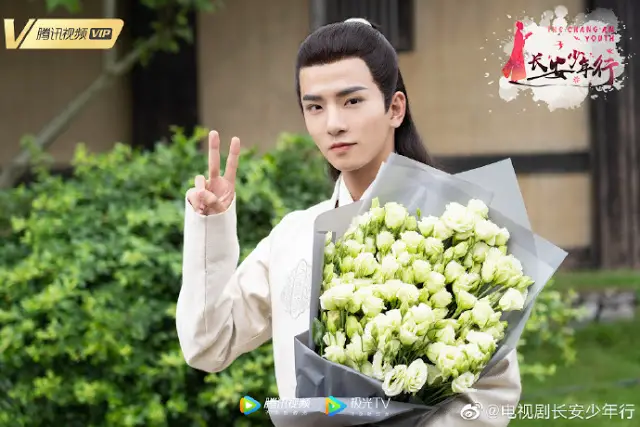 The Chang An Youth 長安少年行
has wrapped up three months of filming on June 2nd. It is Meteor Garden star Caesar Wu's second drama, his first historical drama and his first time stepping into a leading role. 
Actress 
Uvin Wang Yuwen
 may not be familiar to some but she is well on her way to bagging leading roles as she's also the heroine of 
Novoland: Castle in the Sky 2
. 
This time she plays Shen Yiyi — an ordinary cook who disguises herself as a boy to attend school. Here she meets our four flower boys and together they uncover mysteries linking them to corrupt officials. 
We've all come across gender bender plots of girls disguising themselves as boys, but I'm eyeing for something different this time, maybe more unexpected plot twists and less clichés?
Liu Yichang
,
Xie Binbin
,
Qi Peixin 
make up the rest of the cute boys.