Zhang Ziyi who was a
 vision of elegance at the 2019 Cannes Film Festival celebrates her 20th anniversary in the entertainment industry this year. With
 Crouching Tiger, Hidden Dragon presented at the Cinema de la plage and Zhang recently giving a talk about her career, the actress 
revealed interesting details about what led up to her breakout role in 
Ang Lee's
wuxia epic.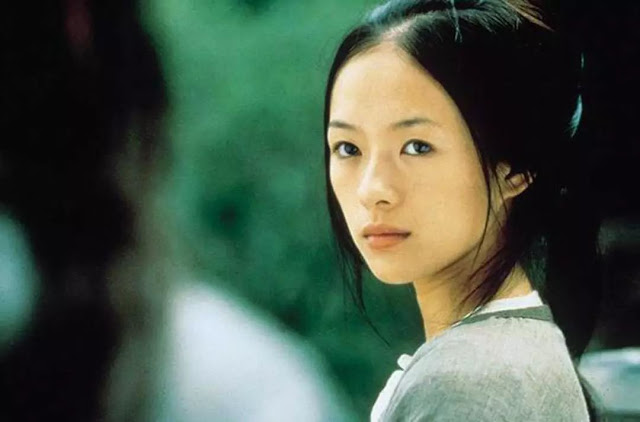 Zhang Ziyi recalls that she was in her second year of studies at the 
Central Academy of Drama. Having just completed filming her debut film in Zhang Yimou's The Road Home, the 19-year-old Zhang had sent in her applications for Crouching Tiger, Hidden Dragon. The assistant director took one look and threw out her photo. 
Thereafter, Zhang Yimou made one phone call to Ang Lee to recommend Zhang Ziyi which earned her a chance to audition. 
She was put to two months of wushu training where she saw many other different actresses coming to meet Ang Lee. According to Zhang, "I knew, everyone was auditioning for the same role."
Zhanng Ziyi is thankful to Zhang Yimou because Ang Lee did not have to choose her. His phone changed her life and for that, she is eternally grateful.  
Zhang Ziyi also talked about Wong Kar-wai with whom she's had the opportunity to work with twice. The first time was the 2004 Hong Kong film 2046. She said that it was extremely difficult sitting through 3 hours of hair and makeup everyday. She'd ask her manager to buy her some rice wine because she was scared, scared of Wong Kar-wai's eyes that she could never see beneath his signature shades, scared that she couldn't understand a word of the movie filmed in Cantonese, scared that she wouldn't know what her role was about. 
Their second time working together was in the 2013 film 
The Grandmaster. She was in terrible condition dealing with anxiety and depression at the time. One day, she finally asked if she could take a vacation. Wong Kar-wai extended genuine warmth and graciously told her to take all the time she needed. Since then, he has become a teacher and a friend. 
Zhang Ziyi said that the most fortunate thing in her life is not just because she was able to work with master directors but also because they've become friends.