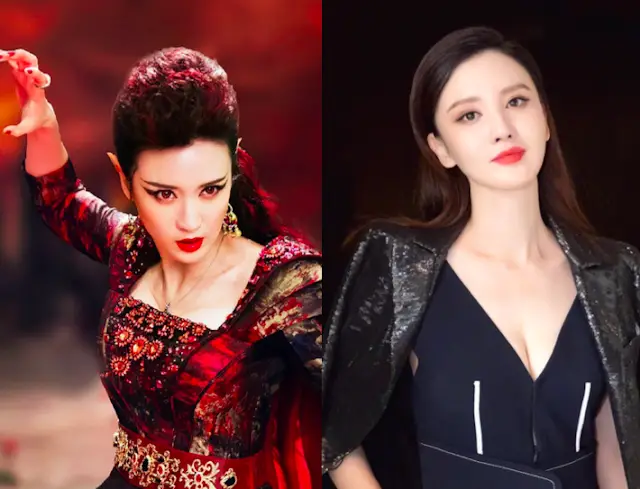 Ice Fantasy star Zhang Meng is back with another drama although this time around, she has worked entirely behind the scenes. P
rincess Silver starring the ensemble cast of 
Sophie Zhang Xueying
, 
Aarif Rahman
, Jing Chao,
 Leo Luo Yunxi 
and Maggie Chen Xinyu 
has gotten good reception from viewers since premiering on May 15. 
Zhang Meng shared her feelings and experiences as a first-time producer. 
She admits that she loved the original novel when she read it 5 years ago and invited director Li Huizhu to adapt it to the small screen. The good news is that the TV version retains the main storyline and added elements of comedy.  She reports that making the script took 3 years, filming took 4 months and post production took 9 months.  
While Zhang Meng is a capable actress herself, she refused to play any of the characters in Princess Silver.  She explains that any actor would want more scenes for themselves so if she took on a role, it would affect the script, the plot and ultimately go against her wish for the series to be pure and free. Instead, she's thankful to have found leads Sophie Zhang, Aarif Rahman, Jing Chao and the rest of the cast. She also revealed that Ashes of Love actor Luo Yunxi was the one who took the initiative to pick the role of Rong Qi.
Since this was her first time producing a series, it was normal that she was nervous despite giving her all.  Zhang Meng reveals that she had insomnia and would often wake up in the middle of the night thinking about whether the series will be good enough.  It came to a point where Zhang Meng had to take at most 3 sleeping pills to be able to sleep.
Zhang Meng has also been very active in post production, including dubbing, special effects and editing.  She meticulously checks for mistakes and corrects or improves them when possible.  
Knowing that Princess Silver isn't a one man effort, Zhange Meng thanked everyone for making the drama come to life.