The cast and crew of the drama A Record of a Mortal's Journey to Immortality 
凡人修仙传 came together to officially kick off the start of the project with a boot ceremony held last Monday. From the looks of things, it feels like we're on the set of Ever Night shooting yet another season
. Amongst the faces you'll find familiar are everyone's "little sister" – the adorable Song Yiren and the affable Dylan Kuo. 
Kris Sun Zujun 
and 
Hu Yuxuan 
are also reportedly in the cast. 
All for one and one for all: the cast is all smiles as they pray for good luck and a fortuitous outcome.
Based on a novel by Wang Yu 忘语, A Record of a Mortal's Journey to Immortality follows the story of Han Li, a poor boy from the village who joins a sect and becomes an Unofficial Disciple. The drama is a retelling of the struggles he faced whilst walking the path of cultivation towards immortality.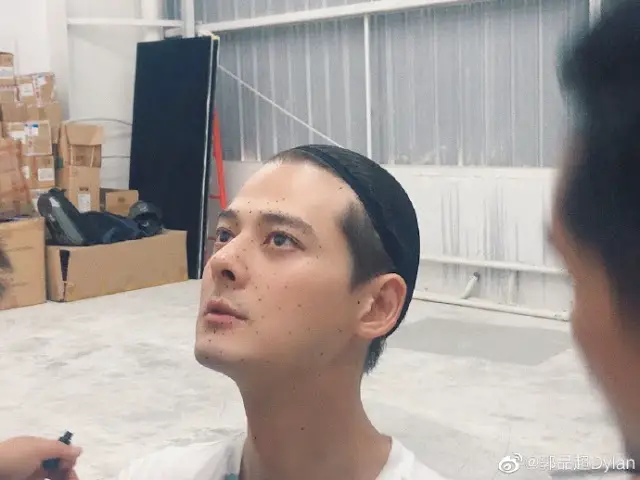 The new series appears to be a computer animated motion capture fantasy drama – take a look at the dots adorning Dylan Kuo and Song Yiren's face as well as the blue sensors/markers/ and what nots the actors are wearing against the CG generated picture projected on the screen.
Song Yi Ren looking cute and petite beside Dylan Kuo and her other costars.
One last thing, I can't help but notice too (Song Yiren is practically pointing to it *lol*)  that the backdrop of the photographs say Season 1. Does that mean viewers can expect subsequent sequels and that they've already committed the same actors to shoot the following season/s? It'll be a bummer not to mention a major mood killer if the same actors won't be back for the second or third seasons. Viewers will have invested a lot of time and emotions getting to know these actors in their roles that it'll be a total let down if they don't come back.