In a recent interview for Ruxi,
Shawn Dou Xiao
talks about his career and how it's "warm but not hot".
The actor first gained recognition when he bagged the lead role in the 2010 Zhang Yimou film Under the Hawthorn Tree, which was his big screen debut. At that time, Dou Xiao was still studying acting at the Beijing Film Academy as an undergraduate. Since then he goes on to work in different film genres, one of which, Youth Dinner, won him an award at the 11th Festival Du Cinema Chinois De Paris. Dou then breaks into mainstream media playing the vengeful Yan Xun in Princess Agents.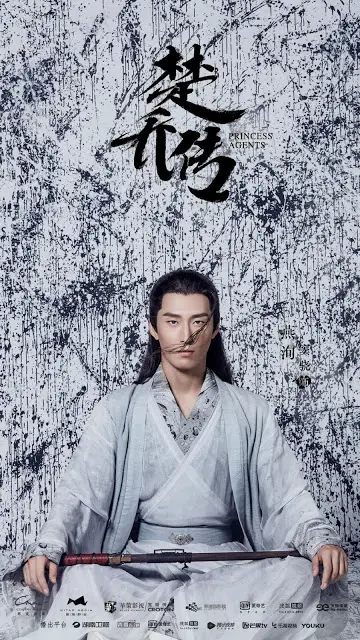 After the huge support received by Princess Agents from viewers, Dou followed up the momentum of his burgeoning success with another role in the epic hero Novoland series
Tribes and Empires: Storm of Prophecy
, which gained a lot of love initially among local and overseas viewers but ultimately tanked because of the unsatisfying ending, overly
draggyness
of the story and the convoluted subplots.
The actor has been steadily adding more and more leading roles under his belt, although I'm sure you'll be most curious as to when we'll actually be seeing the dramas he's been hard at work on. Indeed, the Princess Agents actor confirmed in his interview that out of the projects he's been busily filming, six have unfortunately not yet seen the light of day. He sheepishly added that a couple should've aired last year, but none have made it to the screens of viewers yet. Which is why, his career is quite tepid as of the moment – warm, because he has been consistently working on projects after all; but not hot, because none have aired to follow up his previous successes, so at best, tepid.
Many of you were captivated by Dou Xiao's portrayal of Yan Xun in Princess Agents. But since 2018, we haven't seen any of his dramas until
From Survivor To Healer
 started airing last month! The actor is hopeful though that much of his body of work which include the dramas Ten Years Late, See You Again and Tears in Heaven will finally be dusted off the shelves. He also has two movies Sky High and Legend of Sun and Moon slated for 2019. 
Off topic as I've been looking at the video interview of Dou Xiao while writing this, is it just me or does anyone think he looks a wee bit like
2PM
singer
Taecyeon
? Anyone? Anyone? Oh well just a thought. But please, do make sure to give the actor a very warm welcome back into the small screen by checking out his works when they finally air, yeah?