Will Sharla Cheung be gracing our screens once again?
Talk about a blast from the past! A welcome face from my childhood when most Hong Kong movies airing on TV would almost always feature her, Hong Kong superstar actress Zhang Min, a.k.a. Sharla Cheung, who currently resides in Beijing, was recently in Hong Kong for a family visit during the May labour day holidays. The 51 year old (gosh how can she be in her 50s when she still looks as fresh faced as ever!) was spotted having afternoon tea together with a female friend over in Causeway Bay, wearing a black outfit and a painter's hat with minimal makeup accenting her porcelain skin.
The actress has long been a follower of the Buddhist religion, visiting different temples in the Chinese mainland and listening to Buddhist scripture. She has not been active in the film industry for quite a while now so when prompted by reporters about whether she has any plans to return to the industry, Sharla responded by saying that she'll consider returning because Buddhism encourages everything (including career) to be done very well on the way to perfection.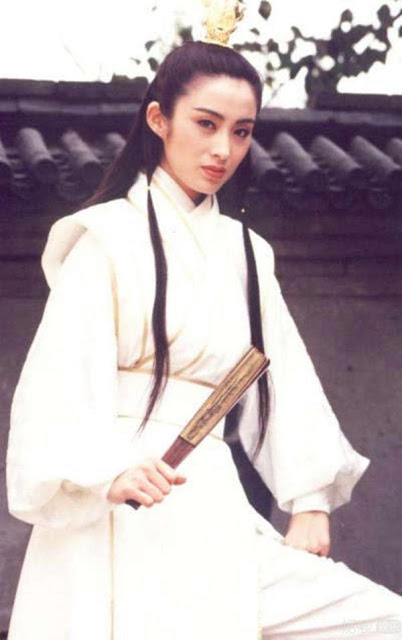 That's great news for fans who will definitely be looking out for her onscreen comeback when it happens!