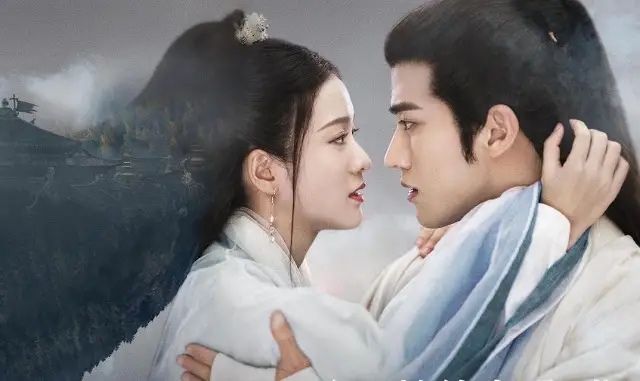 Princess Silver
 白发 is a 58-episode drama adapted from Mo Yanshang's novel titled The White-Haired Imperial Concubine. 
Sophie Zhang Xueying
and
Aarif Rahman
 lead the cast of
Jing Chao
,
Leo Luo Yunxi
,
Maggie Chen Xinyu
,
Shu Yaxin
,
Wang Yu
,
Xu Ke
and
Tian Hairong
.  
Princess Silver is about Rong Le (Sophie Zhang), a princess who wakes up from a coma without any memory of who she is or what happened before.  To forge an alliance with the Northern kingdom, she is ordered to marry Wu You (Aarif Rahman), the North's prince.  
Wu You refuses to marry her and Rong Le opens a tea house instead.  She later goes on a quest to find the Qin family's missing sacred book and meets Wu You.  
They fall in love without knowing each other's true identity. 
After finding the tome, however, she is forced to marry a Fu Chou, a Northern general.  Rong Le finds out she is a daughter of the Qin family.  Will she find herself again or will she move on to forge a new life?
Tragic love stories seem to be the trend recently. 
In the novel, 
Rong Le is used as a pawn and forced to endure the insufferable and lives to tell the tale.
 Changes from the novel are usually a given, but i
f the drama adaptation proves faithful to the source even in spirit, Princess Silver looks to be another series that will bring tears to our eyes just like Goodbye My Princess did, if not more so.  
It has the princess meeting a prince and being caught in the politics. From the looks of it, plenty more male characters serve to complicate the romance. 
Release Date:  May 15, 2019 iQIYI, Tencent Youku