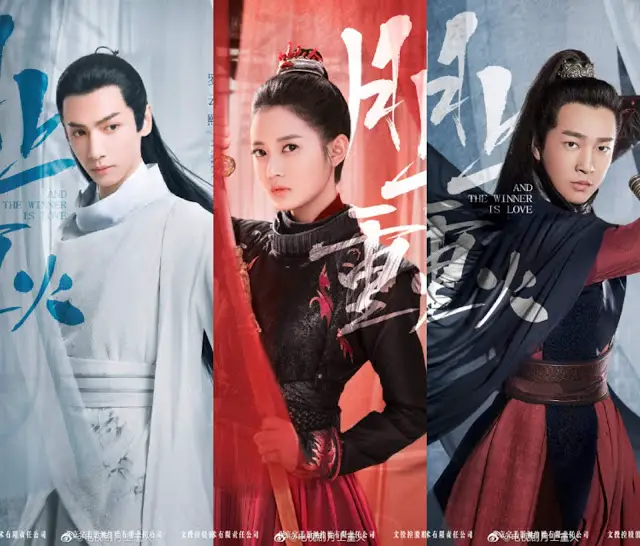 It may seem like the sequel for fan favourite fantasy dra
ma Ashes of Love. But no, actors Leo Luo Yunxi, Yukee Chen Yuqi and Zou Tingwei are actually reuniting for a new martial arts drama entitled And the Winner is Love 
月上重火 
which has already began filming!
Adapted from a novel 君子以泽
, the story narrates how Shangguan Tou, the master of the valley over the moon, and Zhong Xue Zhi, master of the reignited fire palace survives various dangers to protect the
martial arts world and restore peace. 
Deviating from their Ashes of Love pairings, the drama stars the charismatic Luo Yunxi as Shangguan Tou, perfectly displaying his usual elegant persona exemplified in Ashes of Love and his current drama Princess Silver to a T. He's finally stepping up to the leading role
.
Yukee Chen
, whose overall "look" seems to suit period films very well, costars as the beautiful Zhong Xuezhi, while the baddie in the drama is portrayed by
Zou Tingwei
who I must say is looking quite sleek in red and black (and not really villain-y except for the colour of his costume!) in the just released posters below. Actress
Tian Yitong
neatly rounds off the foursome as the daughter of Lingjian mountain's master.