You Are My Destiny
 你是我的命中注定, also known as the latest remake of the 2008 
Taiwanese series
 Fated To Love You
, held its boot ceremony today and among the attendees are Xing Zhaolin, Liang Jie, Rocket Girls member Fu Jing and Li Jiulin. 
It truly feel like the strings of fate have tied Xing Zhaolin and Liang Jie firmly together at least in terms of their acting career and it's not hard to see why considering that the success of 
The Eternal Love
 has earned the show a third season.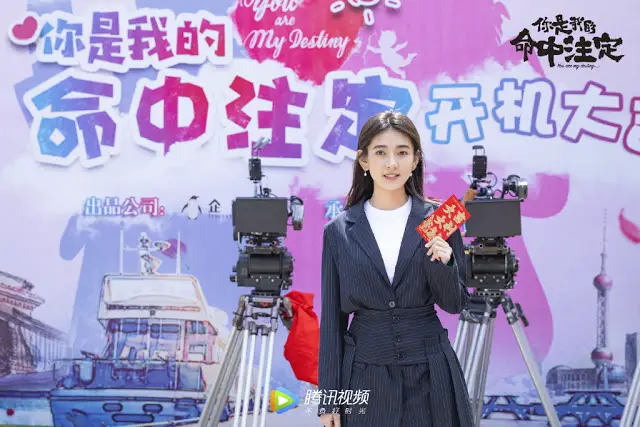 Fated To Love You is going on its third 
remake
, yet it was so good that those tearjerking moments between Joe Chen and Ethan Ruan are still fresh in my mind even though it's been more than a decade! Second leads Baron Chen and Bianca Bai deserve a mention as well, the former for giving me second lead syndrome and the latter for living up to the role of the hated ex. Yep, the new cast has big shoes to fill but I'm hopeful.