Still on the subject of plastic surgery, I'd like to introduce you to replica
Fan Bingbing
 and
Dilraba Dilmurat
. What d'you think guys?
In the era of idols and movie stars, there are no doubt fans who are prepared to take their admiration of beauty to the next level.
He Chengxi
, also known as "Replica Fan Bingbingbing", spent a WHOPPING 8 million yuan in 8 years to turn herself into her idol. With positive reviews on the result, well, she doesn't just stop there.
This time, she and her team of cosmetic experts (yup she owns a cosmetic surgery business if you want to look like your favourite celebrity) set her sights on the ambitious transformation of her friend, 
A Jing
, to resemble actress Dilraba Dilmurat. 
Her friend, a 42 year old woman underwent the changes in 15 days. I'm no expert in plastic surgery but how is it even possible to have everything done and healed in 15 days?! Assuming here that the transformation requires multiple surgeries since it took He Chengxi herself 8 years to turn into replica Bingbing. If you've ever watched the Korean show
Let Me In
 where plastic surgery experts make life changing transformations, you'll know that it takes quite a few months to complete the transformation and also for the face to heal.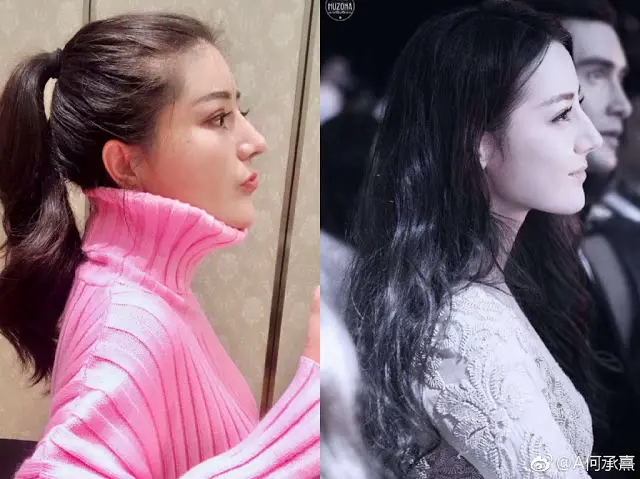 Anyways, He Chengxi seems quite happy with the changes to herself and to her friend, claiming that cosmetic transformations have the ability to change lives and destinies. In her case, whenever body and face doubles of Fan Bingbing or Dilraba Dilmurat are needed, looks like these two will be high up on the roster to call.