Maggie Huang Mengying pairs up with Oscar Sun Jian as one of the three couples in Unbeatable You. She plays Gao Mi, a flight attendant who marries up as she ties the knot with Zou Kai, a handsome bachelor from a wealthy family. She may be a secondary character in the drama, but is easily winning hearts as the angelic wife that everybody wants to root for, which is worlds apart from her previous roles. 
Maggie Huang in Three Lives Three Worlds Ten Miles of Peach Blossoms
Maggie Huang in Princess Agents
Unbeatable You is a new breakthrough for the actress who gains fame this time for being a simple and kind-hearted person. She pursued her ideal guy but came to regret it later on when she learns that he only married her because he needed to have kids. It's a plight that digs deep into the experiences of a wife and makes for many emotional moments as fans empathize with her character and are praying for the day she'd get divorced.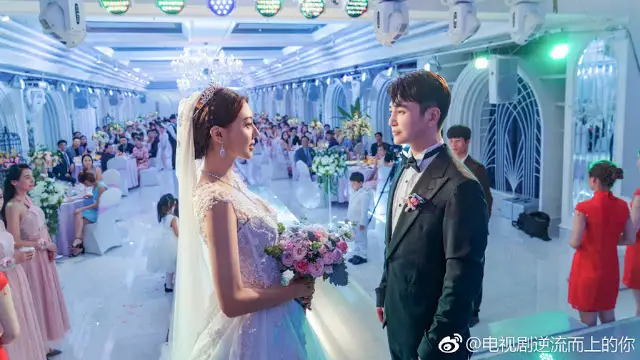 Actor Sun Jian sweetly apologizes to his onscreen wife on social media. He writes, "Starting from now, I will apologize to Gao Mi every three hours because I'll feel bad if I don't and will die from everyone's scolding." 
Gao Mi and Zou Kai's storyline kind of reminds me of 
Fated To Love You
. The girl has a bun in the oven, but the guy can't be bothered to care as he pines after another woman.