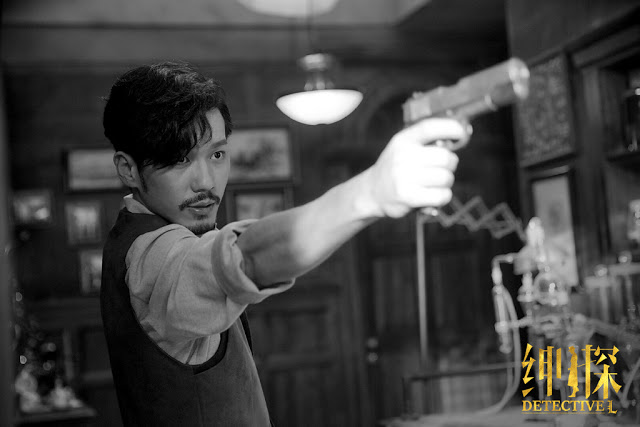 Detective L 绅探 is a 30-episode Chinese drama set in the 1930's during the Republican Era. This 
whodunit won't be complete without the detective, the rookie and forensic doctor played by
 Bai Yu (Guardian), Una You Jingru (Fighter Of The Destiny) and Jeffrey Ji Chen (Tomb of the Sea). How is it that crime solving in Chinese dramas seems to always be done in three's? 
Bai Yu plays Luo Fei, a quirky but outstanding detective who also has a high IQ.  His keen eyes never miss anything.
Una You Jingru plays Qin Xiaoman, the rookie who aspires to be a very capable detective one day.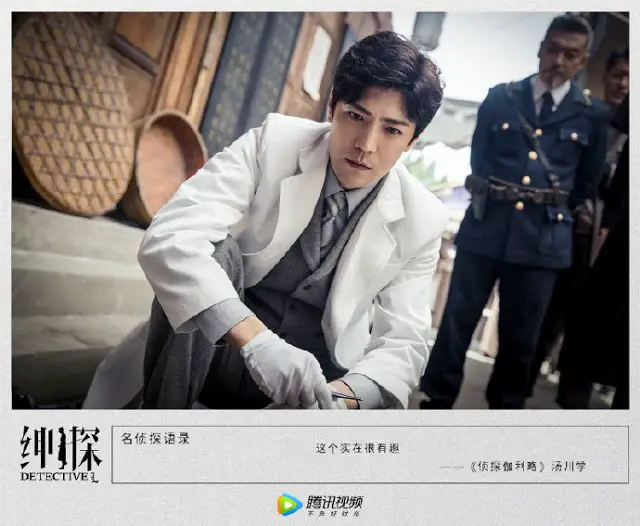 Ji Chen plays Ben Jieming, a calm forensic doctor whose looks is only outmatched by his skill.
He Tongsheng plays Sha Wei, the police inspector stationed in Shanghai.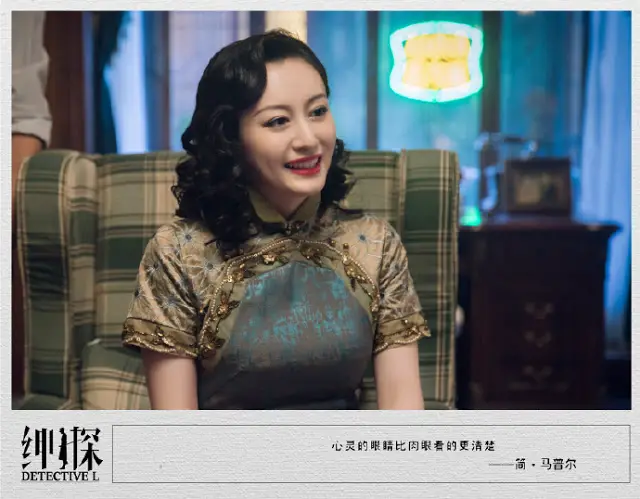 Dong Weijia plays Wang Susu, the kindhearted landlady.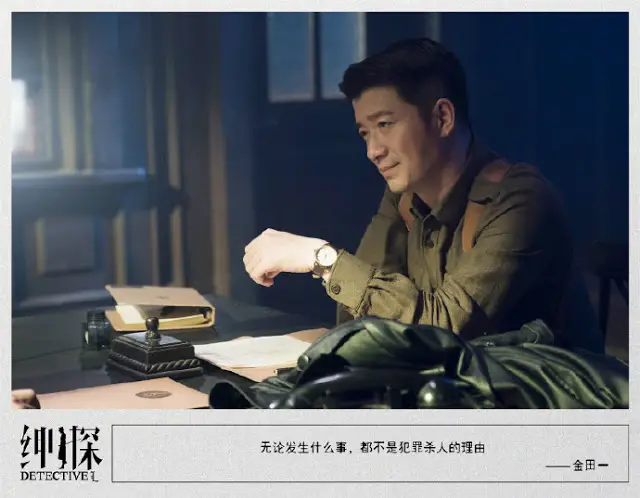 Zhang Yi plays Ye Changqing, an undercover agent.
Chen Mengqi plays Huo Wensi, a psychiatrist who exudes a gentle yet elegant aura.  He is knowledgeable in matters of the heart and the mind.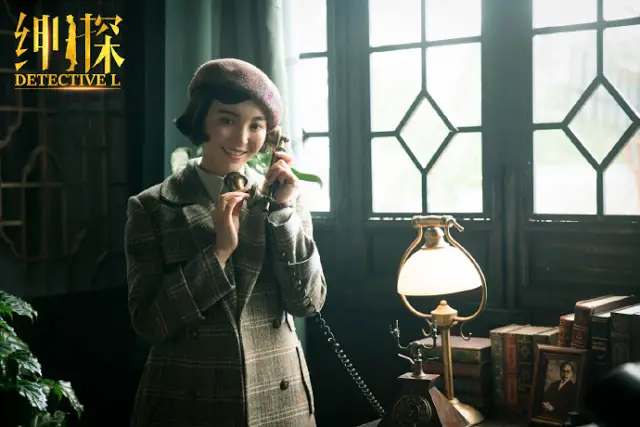 The story follows Qin Xiaoman (Una You Jingru) who goes to Shanghai after graduating from the police academy.  She hopes one day to become a top notch detective and moves into an apartment that happens to be beside where a famously skilled detective named Luo Fei (Bai Yu) stays. 
D
ue to their opposing personalities, Qin Xiaoman and Luo Fei find themselves clashing with each other but ultimately end up working together to solve cases that the police can't handle alone.
Release Date:  April 18, 2019 Tencent (two episodes every Thursday and Friday 8pm). Tencent members watch 4 additional episodes.