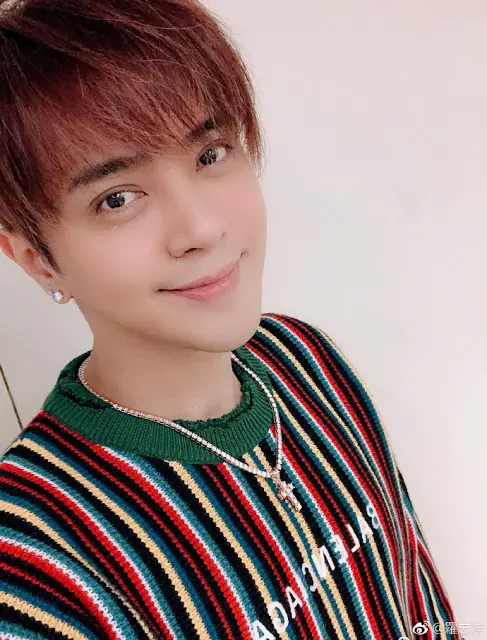 On Feb. 18, actor singer Show Lo shocked fans when he announced that he would leave STAGE, the street brand that he created 12 years ago with Zhang Ziwen.  STAGE has sponsored clothing for many Taiwanese entertainers and the brand has made a name for itself.  
Show Lo's agent reveals that Show Lo will create a new brand, one that "really belongs to him" and that it will be named "Gotnofears."  Show Lo's studio also says he will hand over STAGE to others and that the reason for Show Lo's leaving was because of differing career plans.  He also thanked everyone for their continued support of STAGE.  
Taishi Co. Ltd, the company that handles the STAGE brand, has also issued a statement saying that they have been very fortunate to have the assistance of Luo Zhixiang (a.k.a. Show Lo). Taishi says that Show Lo has completed his task of promoting STAGE from nothing to something that is famous and indispensable.  
Netizens have speculated on why Show Lo would leave the brand after 12 years. Some say that Show Lo was booted out because of disagreements with partners, citing that Show has not shared any post to promote STAGE since October last year. He has also changed his Instagram handle from "showlostage" to just "showlo."  He even removed "STAGE owner" from the description of his Weibo.  
Neither Show Lo nor STAGE have responded to the rumors as of this writing.  
People are angry at STAGE though, considering fans have seen Show Lo's hard work for STAGE and many believe that he was unfairly kicked out of STAGE with some saying that, "Without Show Lo, STAGE is nothing." One commenter even said "Time to donate the clothes."