The newest adaptation of It Started With A Kiss 恶作剧之吻 premiered on Valentine's Day and it seems that people are liking it so far.  The movie brings the the feels and the innocence of young love to the big screen and more.  It stars Jelly Lin, Darren Wang, Kenji Chen, Tai Chih-Yuan, Christopher Lee and Christy Chung under the careful direction of Frankie Chen, known for her work in Our Times.  
Frankie Chen revealed the reason why she chose Jelly Lin as Yuan Xianqin, a role first popularized by Ariel Lin.  Frankie says that she was hesitant at first to make the movie as the pressure to get it right was high. She was scared and not very interested in it because there have been too many remakes, so it seemed pointless to make another but meeting Jelly Lin inspired her.
While talking to Jelly, Frankie observed that she was so "naturally stupid" and cute that there's no faking it, it is the real her.  She's 'stupid' much
 like the original Xianqin which makes Jelly a perfect fit. Frankie thought that if they got Jelly as the lead, it surely won't fail. 
Frankie also talked about Jelly's persistence playing a part in getting the movie made. Every so often, Jelly would ask whether the script was done or talk about a scene that she liked. Frankie saw how serious Jelly was about the role and decided that even though it has been remade many times and everyone already knew the story of Jiang Zhishu and Yuan Xiangqin, they could turn it into a movie.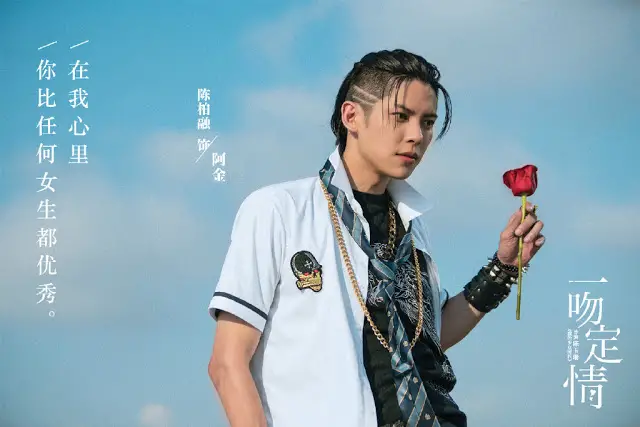 Frankie also says that she has done a lot of research before doing the film and that hopefully, not just girls will love the it, but also the boys.  After its opening day on Feb 14, 
Fall in Love at First Kiss has made 100 million yuan in the box office by its second day.