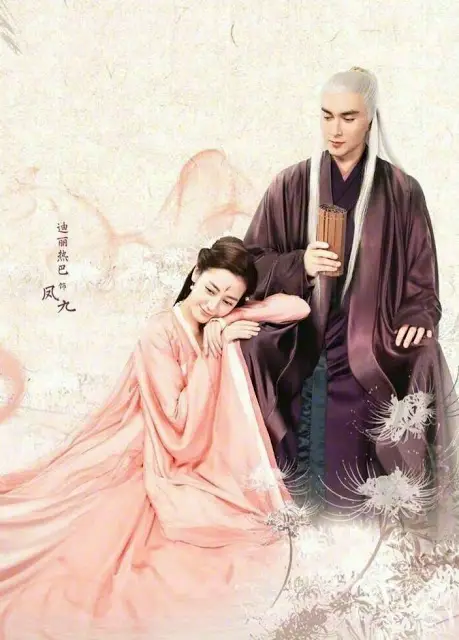 Fans of Three Lives, Three Worlds: Ten Miles of Peach Blossom (TMPB) aka Eternal Love which released in 2017 and is still being raved about are patiently waiting for its sequel. The sequel based on the novel Three Lives, Three Worlds: The Pillow Book written by the same author, Tang Qigongzi has wrapped up shooting and is expected to release this year. The drama will focus on the love story of Bai Fengjiu (Dilraba Dilmurat) and Donghua (Vengo Gao) whose relationship was a subplot and a foil to the principal love story of Bai Qian (Yang Mi) and Yehua (Mark Chao) in TMPB.
While Bai Qian and Yehua were truly destined for each other with fate throwing them in each other's path repeatedly, with Bai Fengjiu and Donghua it was just the opposite. Their romance is what I see as rock meets paper – one of the most unexpected winning combinations of the rock-paper-scissor game. 
Lets have a quick recap of our main characters: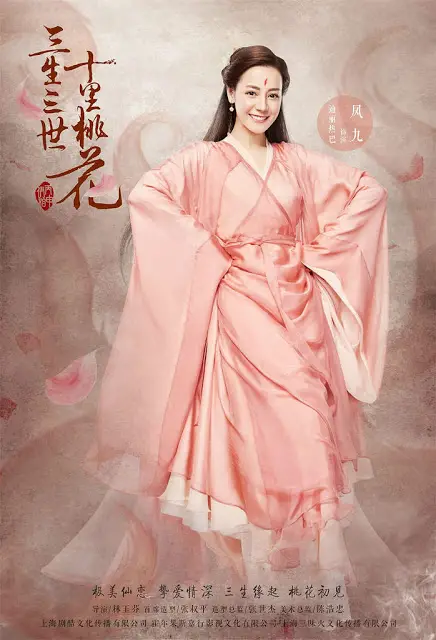 The carefree and youngest nine-tail fox falls in love with the stoic Lord Emperor who is older than every known immortal and by that logic older than time. Bai Fengjiu shows all the true traits of a nine-tail fox. The youngest heir apparent to the throne of Qing Qiu, she refuses to let this impending responsibility weigh upon her. She falls in love quick and deep and doesn't take no for an answer. When she is happy, she will be quick to show it and when she is sad, she'll mourn by drinking wine. When she is devastated…well she'll drink some more but never admit defeat.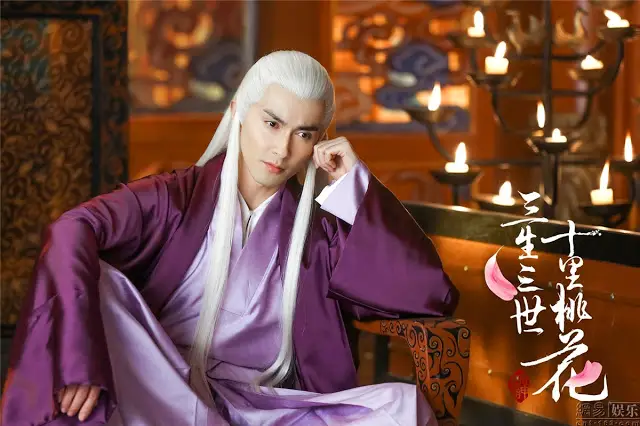 The Lord Emperor is a man of many mysteries. The one most talked about is that of his origin, unknown by all since his existence exceeds that of everyone in the drama. However I find his appearance to be the most mysterious. How does a man who is thousands of years older than the heavenly emperor look like he does? It is no wonder that he has teenage girls swarming around him while he roams the world aloof and indifferent. 
After winning numerous wars, uniting the heavenly kingdom and retiring from the role of Heavenly Emperor, he now resides as an advisor to the current emperor. 
He rarely involves himself in others' matters. When he does even the slyest of conspirators cannot survive his interrogation technique. He simply asks questions which lead the wrongdoer in implicating themselves through their answers.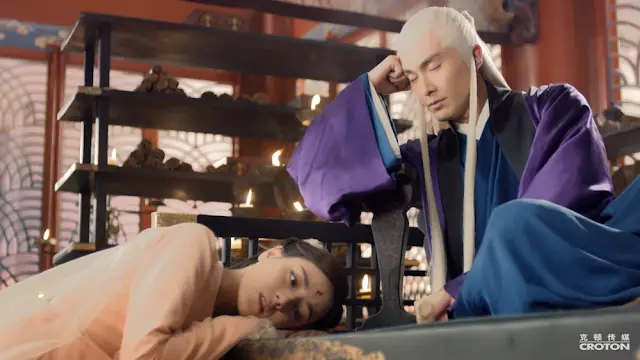 In the tradition of the fairytale, our main characters meet in a rescue scene. 
Feng Jiu is saved from the Golden Lion, the Dragon Lord's ferocious Mount by Donghua as a mere coincidence. A grateful Feng Jiu decides to serve her savior to pay him back for his favor. Does Donghua need this pay back – no, nobody is really sure why he even saved her, as he usually doesn't meddle in others matters. However that does not deter Feng Jiu and she enrolls herself as a maid in his service in the Heavenly Kingdom. Instead of paying her benefactor back, Feng Jiu keeps getting into trouble and Donghua repeatedly has to save her. As her payback meter increases, so does Donghua's fondness for her. She is an entertaining mix of flippancy and integrity, which I believe he gets quietly attracted to.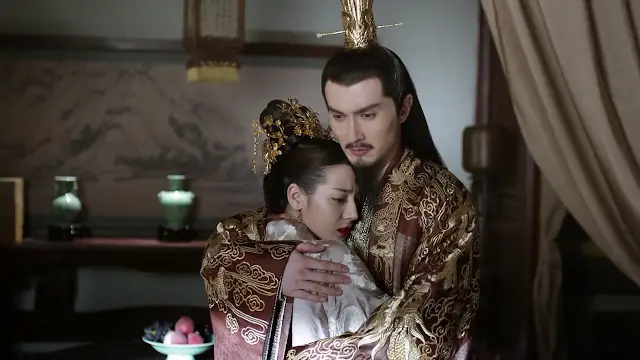 The icy-cold appearance of Donghua does not betray any strong emotion for Feng Jiu until he decides to experience hardships in the mortal realm with her as his consort. A love story within a love story ensues, full of its own complications, intrigues and a bittersweet end. After their return to the heavenly realm, there is no denying that Donghua has feelings for Feng Jiu but he distances himself from her. The burning question is, why does he just not accept her?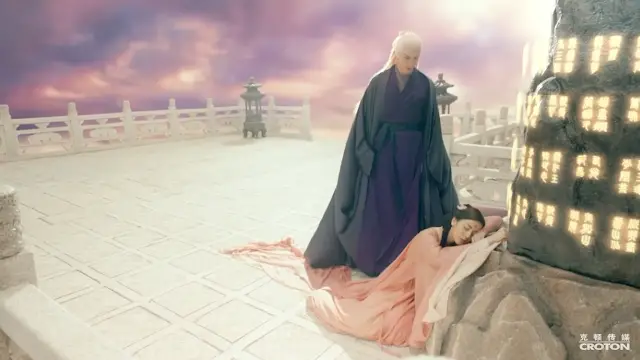 As an answer to this question we get the cliffhanger of their tale – the incarnation rock. In order to be invinciblem the Lord Emperor had removed his name from the rock when he still ruled the heaven. And now if he did want to have a relationship, it would cause irreparable calamity. The few months (in immortal standard time) that he spent with Feng Jiu in the mortal realm caused him to lose almost all his power for a few years. Never the one to give up, she does try to overcome this obstacle with a defiant act of her own which for me was the epic moment of their story. 
Feng Jiu sacrifices one her tails to create a relic to inscribe Donghua's name on the rock, but the scheme fails. We last see her ascend the throne of Qiu Qing and hear of Donghua being busy with matters of the realm. Between them, she is obviously still in love with him and he carries a charm made of her fox tail which speaks volume on its own. Where do we go from here? Will they ever find a solution to the Lord Emperor's self sabotage? I am looking forward to the sequel taking the story ahead and more.
What was your epic moment of their story? Do you think such a love can survive? Is it just fate that they not be together – Donghua has accepted it but Feng Jiu just hasn't yet?