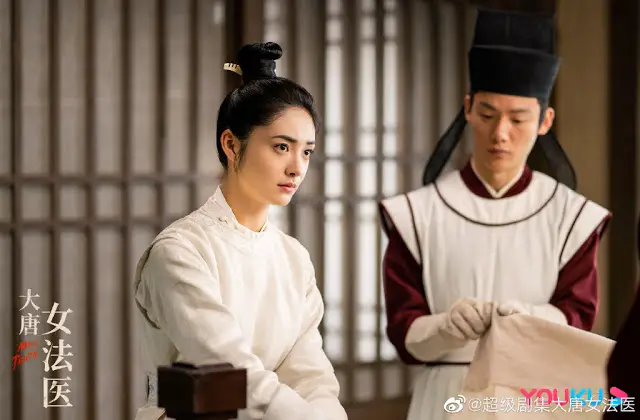 Miss Truth 大唐女法医 is a web drama series based on a novel of the same title by Ran Yan 
冉颜 
that stars 
Pinky Zhou Jieqiong (Kyulkyung)
,
Toby Lee
and
Pei Zitian
. 
Also in the cast are 
W
ang Yizhe, Sonia Yuan Ziyun and Tu Hua. 
The drama is still filming which means it will take a while before we even get to talking about the release date but they have teased us with several new stills. 
Miss Truth follows the story of forensic examiner Ran Yan, as she investigates the truth around her mother's suicide and solves murder cases one at a time. Ran Yan is an eighteen year old destitute noblewoman who 
grew up learning about autopsies and finding clues through corpses. She encounters a judicial official and an assassin by chance and finds true love through the course of searching for the truth. 
It seems that what was originally a time-travel novel has turned into a detective drama set in the Tang Dynasty. I personally would have been intrigued to see how a modern day forensic scientist
, without the convenience of modern technology, can solve murder cases and establish herself as a valuable asset in such a time period.  
Release Date: February 14, 2020 Youku