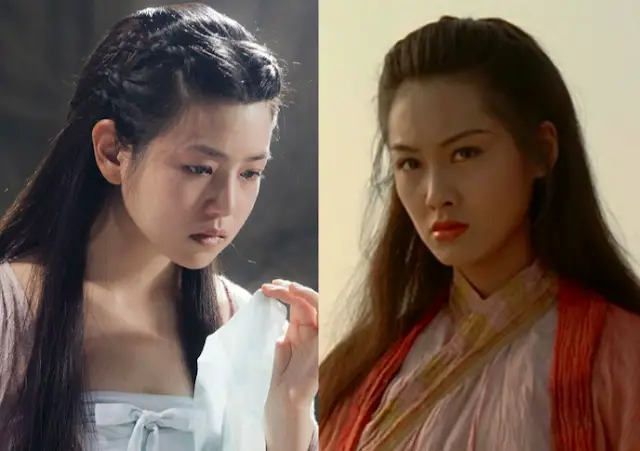 We rarely see Michelle Chen in the spotlight after she married Chen Xiao and had a kid. However, the actress has kept busy last year and finished filming a drama based on the life story of Teresa Teng. 
Lately, she is ready to tackle another icon as
 Zixia Fairy in the stage production of 
A Chinese Odyssey
大话西游 which is slated
 to have its first showing on Jan. 23, 2019. 
Athena Chu
 played Zixia in the two-part 1995 Hong Kong fantasy-comedy film starring Stephen Chow
. Although there have been attempts by other actresses to portray the same role either in dramas or movies,  
Athena's portrayal is a classic.   
Unfortunately, Michelle Chen is no stranger to criticism when it comes to playing iconic characters.  She played Xiaolongnu in
Romance of the Condor Heroes
 in 2014 which didn't sit well with viewers. Michelle received a lot of flak, mainly due to her appearance being too different from Xiaolongu in the novel.  
To be honest, she strikes me more as cute and bubbly rather than a pure and stunning angel. 
Photos of the rehearsal have been posted online and some netizens seem to be casting doubt on whether she can live up to the role. 
I have to give Michelle Chen credit though.  She isn't afraid to challenge herself.  Hopefully, all her hard work pays off with both fans and critics alike.
Michelle Chen in costume as Zixia Fairy.