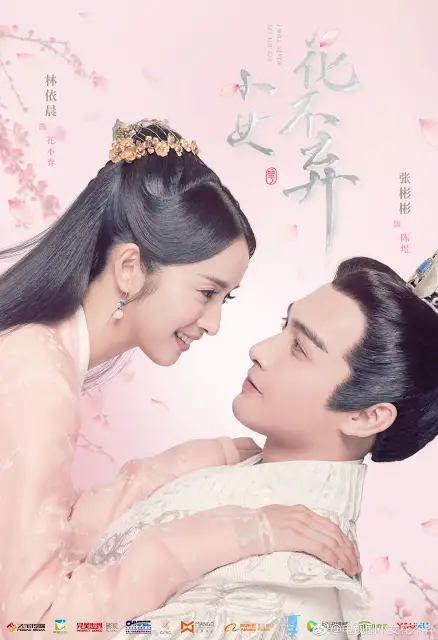 With virtually no promotion and a lot of secrecy surrounding filming, I was skeptical about the supposed January premiere even though a
cam quality 
trailer had been leaked to the internet.  
On New Year's Day, the show finally showed signs of life and dropped its very first poster of
 Ariel Lin
 and
 Vin Zhang
, hinting at an announcement to be made 10:18am the next day. 
The time has come and lo and behold, we have our first big costume drama of the year! 
Starting on January 8, 2019, Legend of Hua Buqi 
小女花不弃
 (official English title
I Will Never Let You Go
) will air two episodes from Tuesday to Thursday at 9:55pm. It airs on Zhejiang TV, Tencent, iQiYi and Youku. 
Originally based on a time travel novel, I won't be surprised if that aspect of the story is completely removed. This is Ariel Lin's return to historical dramas after Lan Ling Wang five years ago and The Legend of the Condor Heroes in 2008. Interestingly, 
her new drama feels like a mixture of the two. 
Ariel Lin recreates the beggar look from her days as Huang Rong and the regal look from her days as Yang Xuewu. 
She 
plays a quick-witted young woman from the streets when she meets Vin Zhang's character. Plot-wise, she's 
a 'sacred maiden' who is the key to a substantial treasure.