Dilraba Dilmurat plays Bai Fengjiu, the only red nine tailed fox in all of the four seas and eight realms.  There is a phoenix flower birthmark on her forehead and because she was born in September, she was given the name Feng Jiu.  She the second most stunning beauty in the lands. 
Vengo Gao Weiguang
plays Dong Hua, the former ruler of heaven and earth.  Being an ancient god who has lived for an eternity, he has become somewhat indifferent to others.  He has silver hair that's akin to frozen snow and often wears a purple robe. He is caught in three lives and three worlds of love and hate with Bai Fengjiu.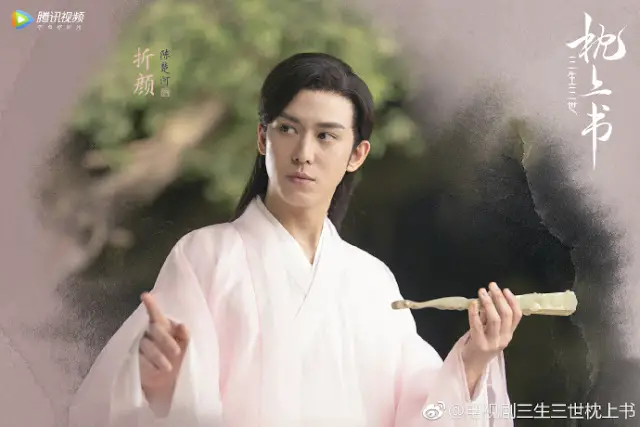 Baron Chen
 plays Zhe Yan, the first phoenix that came after the creation. He has retired from the affairs of the three realms to tend to his ten miles of peach blossoms. He is a master wine maker, doctor and Bai Qian's best friend and teacher.
Dylan Kuo plays Su Moye. He is Alanruo's teacher and the second prince of the West Sea. He has a reputation for being a playboy. His mother is the imperial god of the serpents. At the behest of Lian Song, Su Moye goes inside a dream to investigate the truth behind Alanruo's death. Su Moye values Lian Song deeply, considers Bai Zhen to be a dear friend and becomes good friends with Fengjiu.
Liu Yuefei
, previously Liu Yuxin, plays Ji Heng, the crown princess of the Demon Clan. She's as beautiful as a flower and possesses the virtue of a
 lady. She is the daughter of Dong Hua's valiant general Meng Hao. His father entrusted her to Dong Hua before his death. Staying by Dong Hua's side, she begins to like him and the attraction gradually turns into an obsession. 
Wayne Liu Ruilin
plays Yan Chiwu, a powerful Demon Lord.  He is a bit rough around the edges, a powerful fighter, rash, impulsive and considers Dong Hua whom he calls "Ice Face" as his biggest rival for Ji Heng's love.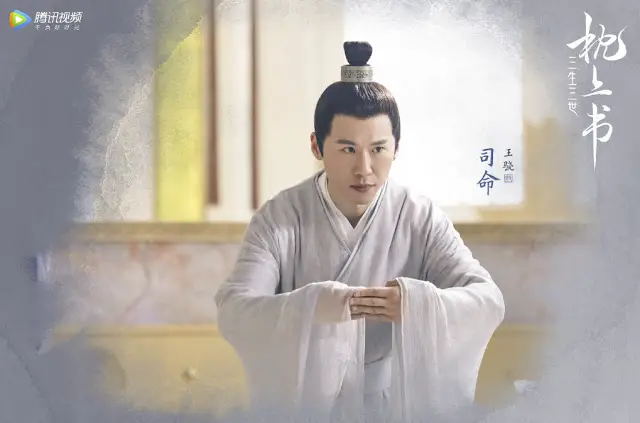 Wang Xiao
 is Si Ming, an immortal who controls the fate of humans. He is a well-informed scholar in the Jiu Chong Heavens and 
Bai Fengjiu's confidant and friend.  He concocts a scheme to send Fengjiu to Taichen Palace and saves her when she is injured. He can best understand the heartaches that Fengjiu experiences for love. 
Li Dongheng plays Lian Song, the Heaven King's third son and Ye Hua's third uncle.  
He is low key, mild mannered and a romantic at heart.
He is always seen holding a fan and he often comes and goes as he pleases. He is good friends with Dong Hua and he likes Cheng Yu. 
Yuan Xuyuan
plays Cheng Yu, a fairy who rose to heaven from the mortal realm. She was bestowed the title Yuan Jun.
Huang Junjie
plays Bai Zhen, the fourth son of Bai Zhi Emperor and a friend to Su Moye.  He is carefree, a heavy drinker and likes to travel the world.
Zhang Mingcan plays Ah Li.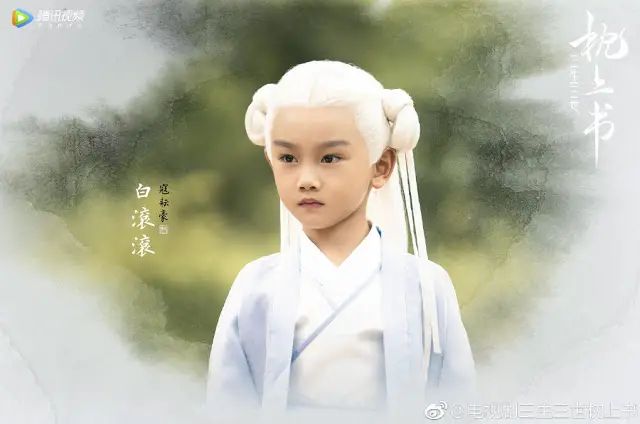 Kou Yunhao plays Bai Gungun.