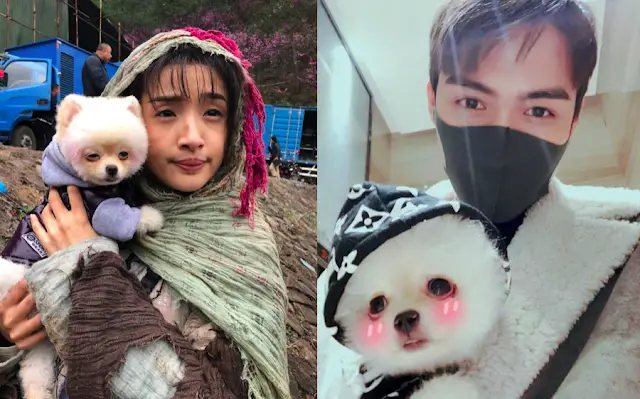 If there's one thing I can't resist, it's cute animal pics, so here we are with photos of Ariel Lin having several selfie moments with Vin Zhang's dog.
Ever since 
I Will Never Let You Go
 小女花不弃 
premiered last week, Douban ratings average at
 a mere 6.1, and it seems that the show's been written off as uninventive and lacking originality. 
It's a tad disappointing for someone like Ariel Lin who has played the same character many times before though also commendable to know that she can pull off cutesy roles so naturally even in her mid-thirties. 
I 
personally feel like many of the people watching the show are in it for the leads and to be honest, they're mainly why this drama's still on my radar.  
Ariel Lin actually has a dog sidekick in the beginning of the drama too.