Based on the novel by Jiu Lu Fei Xiang 九鹭非香,
The Legends
 招摇 is a fantasy romance drama that tells the story of Lu Zhaoyao, the leader of the demonic Wan Lu sect. It spans 40 episodes and features a cast led by 
Bai Lu
,
Xu Kai
,
Dai Xu
and
Shane Xiao Yan
.    
Lu Zhaoyao (Bai Lu) is a strong-willed and adventurous girl who yearns to see the world. When she finally does, she realizes that the man whom she thought stood for the righteous was not what he seemed to be. Witnessing the Demon King's son about to be killed before her, she saves him, takes him in and gives him the name Mo Qing (Xu Kai) as she trudges the road to becoming the leader of the demonic sect. 
Zhao Yao dies thinking that Mo Qing betrayed her. Vowing to exact revenge, she returns in the body of Qin Zhiyan (Xiao Yan) who is trying to seek justice for her father who was murdered. 
Two souls sharing a body is not one that we often see.
 Zhao Yao does everything in her power to cause trouble for Mo Qing who has become the new leader of the Demonic Sect, completely oblivious to the fact that he has always been in love with her. 
Bai Lu plays Lu Zhaoyao, the fearless leader of the Wan Lu sect. While attempting to recover the former Demon King's sword, she is ambushed by the ten immortal sects.
Xu Kai is cast in the role of Mo Qing, a disfigured guard who is in fact, Li Chenlan, the son of the former Demon King.  
Dai Xu plays the character Jiang Wu who seems to be the main antagonist in the series.
Shane Xiao Yan plays Qin Zhiyan who belongs to one of the immortal sects. She and Lu Zhaoyao establish a connection with each other.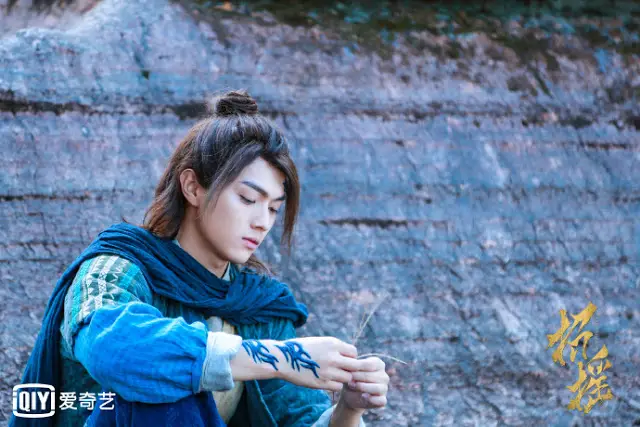 I think that this series is going to be fun to watch. It only has 40 episodes and also has Xu Kai playing the male lead.  He has risen in popularity after Story of Yanxi Palace, and this will no doubt bring a positive influence for The Legends.
Release Date: January 28, 2019 Hunan TV (two episodes every Monday to Wednesday at 10pm), available on iQIYI at 11pm