It is an interesting concept to feature each character's workspace which gives the impression that this could be a story that's reflective of the average salaryman. 
Like in real life, office desks are an extension of a person's
 personalities and gives a little window into these characters. 
It seems that corporate politics will largely revolve around the ladies in the sales department. 
Wu Jinyan plays Zhang Xiaoyu, the new personal assistant of Lin Rui, the company's sales director.  She is the owner of the messy desk, always on the go and at her boss's beck and call. 
Yin Tao plays Lin Rui, the very capable sales director of the company who serves as mentor to Zhang Xiaoyu. She is next in line to become the GM. 
Liu Mintao plays Shu Wanting, the General Manager of the company who worries about being replaced. 
Zuo Xiaoqing
plays Fang Jing, Lin Rui's rival and head of the second sales department.
Peter Ho
plays Wen Zhe, a company manager. It's not hard to guess which desk he owns, it's the one with the fancy watch.  
Hong Yao
plays Dan Ding, a computer genius.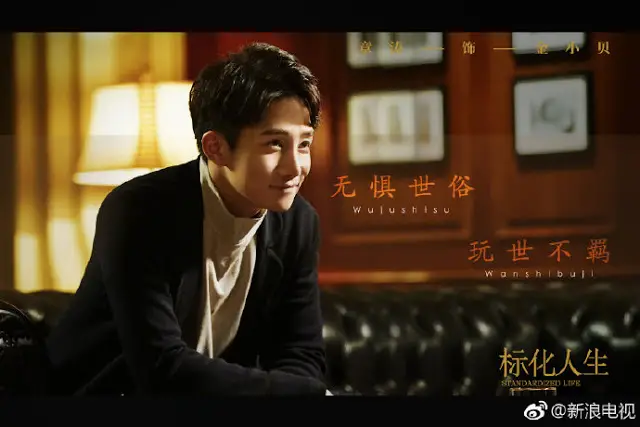 Zhang Tao
plays Jin Xiaobei, a rich heir.
Zhang Nan
is Ling Xiaoxiao, Fang Jing's assistant. Her workspace is decorated in pink.