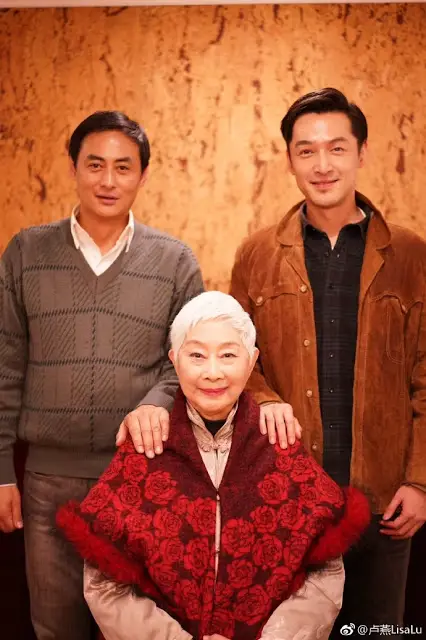 Lisa Lu
recently shared pictures of herself from the last few years performing onstage in A Dream Like A Dream 
with 
Hu Ge 
and their castmates The star-studded play has been known to draw a crowd of top stars like Shu Qi and Vicki Zhao. 
Chinese-born American actress and singer 
Lisa Lu who played grandma Shang Suyi in Crazy Rich Asians also plays a grandma as the aged version of the female lead Gu Xianglan.
 She is 91 years old and still looks radiant and healthy. 
Reaching 91 years is a feat by itself, but still acting at that age is a whole different ballgame.  We hope you are blessed with health and happiness, grandma Lu. 
A Dream Like A Dream rung down the curtain on its Beijing stop this year. Zhai Tianlin who is also part of the cast sang praises to everyone – Director Stan Lai for a witty script, leading lady Xu Qing for being a goddess in and out, Hu Ge for being really handsome and a really good person. Zhai Tianlin also wished good health to grandma Lu, gave a shout out Tan Zhuo for the treat and Sun Jian for being his 
comrade-in-arms.