On Dec. 18, singer-actress Gillian Chung and her doctor boyfriend Michael Lai registered their marriage in a romantic albeit simple ceremony in Hong Kong.  It was reported that about 30 close friends and family attended the event with celebrities like Leo Ku, Kenny Kwan and Gillian's bridesmaids making by her side.  
It can be recalled the couple hosted a wedding banquet in Los Angeles earlier this May which had people thinking that Gillian and Michael were already married. As it turns out, it wasn't official yet. 
On Dec. 20, the couple's actual wedding day, their banquet had 38 tables of guests and among them were Rainie Yang, Michelle Chen, Angela Zhang and Julia Cheung. 
Her bridesmaids include Charlene Choi, Joey Yung and Yumiko Cheng. 
At the start of the event, Gillian took to the stage and tearily expressed her gratitude by saying, "I'm so thankful that the heavens allowed me to meet all the people who love me."  Michael, on the other hand, addressed Gillian's mother, "Rest assured and hand your daughter to me."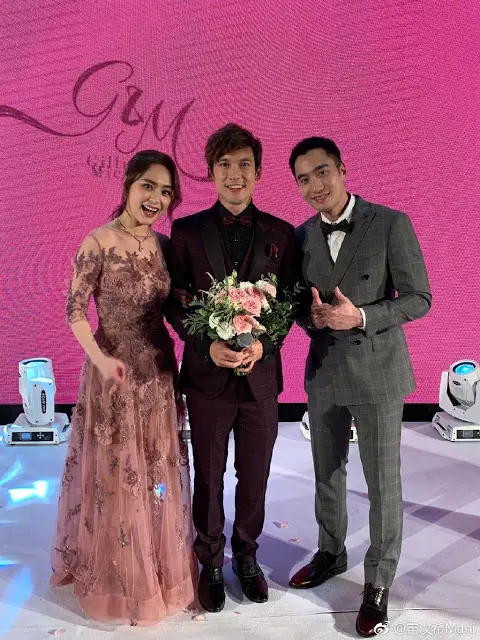 Kenny Kwan of the Hong Kong Cantopop duo Boy'z ended up with the bouquet of flowers?
Gillian revealed that she is now getting used to being called "Mrs. Lai" and that her next project would be "to make babies." Gillian took to weibo the day after to thank everyone as the curtain comes down on her multiple wedding celebrations. She admits that she's not particularly fond of flowers, but gushes that the venue was too romantic.