In a recent conversation between 
Zhou Xun
 and producer-director 
Peter Chan
 that was released for Harper's Bazaar China, age became their topic of discussion. Zhou Xun has been in the industry for almost thirty years since starting out in 1991. At the
 age of 44, she is a beautiful, mature and well-respected actress.
She recently starred in 
Ruyi's Royal Love in the Palace
but despite the drama's success
, she received negative comments from viewers who pointed out her
 eye bags and wrinkles.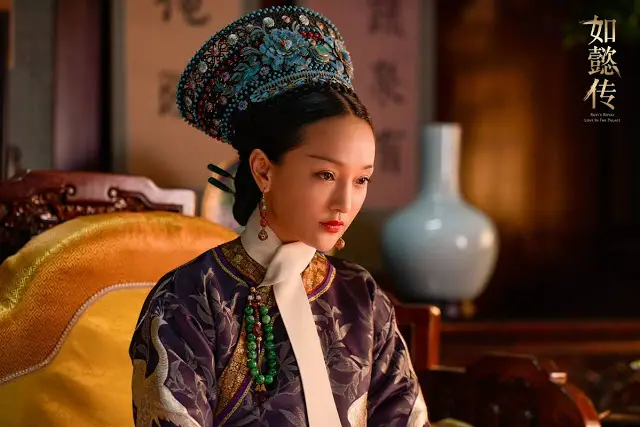 Zhou Xun shares 
that her insecurities started a few years ago when filming Our Time will Come. People
 commented about her appearance and said that she was getting old. Their criticisms started getting to her emotionally. She was unhappy all the time and worried about wrinkles and gaining weight. 
She would cry as she woke up in the morning, fearing that she wouldn't be able to give her best appearance in films or in photoshoots. 
Her anxiety carried on for about two years e
ven until the time that she was filming 
Ruyi's Royal Love in the Palace
. She admitted that in the future, she may no longer say yes to playing younger roles but for Ruyi, she still had the confidence to attempt the younger version of the character as she felt that she could get into the mindset of a young woman in that stage of her life. 
Zhou Xun talks about motherhood too, saying that she really wanted to have a child in her late 20's but was never able to have one because there was never a right time. As she got older, she began to hesitate since she was afraid that her child wouldn't be a contribution to this world. She added however, that she will love and raise the child if ever she is blessed to have one, but for now, she enjoys being free from the responsibilities.
It may have been a slow process for her but she has gradually accept aging as part of her life. Everyone gets old and for her, having a healthy mental state is important. She is at the stage of her career where she is looking for a breakthrough and she is glad to have gotten the role of Zhihua, her
 latest movie 
Last Letter
 produced by Peter Chan.
Watch the full interview on Youku.