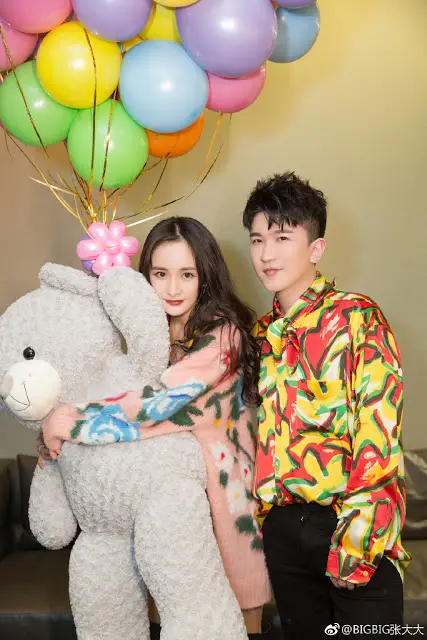 It's Zhang Dada's birthday again. I realize that I hardly know anything about the 28 year old host, but I keep seeing him in pictures with Yang Mi, Angelababy and he also attended Zhang Bichen's concert with Zhao Liying. 
For a guy who's known for having popular friends, 
his birthday bash drew a dynamic crowd of celebs that include Yang Mi, Johnny Huang, Hu Jun, Nine Percent and Yang Chaoyue. 
Well, I'm always happy to have an excuse to do some star-gazing. He must be quite friendly to be rubbing shoulders with so many stars. Happy birthday!