Following the international success of Story of Yanxi Palace 
延禧攻略
, executive producer Yu Zheng is back with another historical drama that stars Wu Jinyan as the lead. 
The Legend of Hao Lan
皓镧传 
is a 45-episode drama set in the palaces of the Warring States Era and follows a woman who will become the mother of Qin Shi Huang.
Li Hao Lan (Wu Jinyan) is a young woman who has experienced many sufferings. Despite being the daughter of the Public Censor of Zhao, she is betrayed by her lover, thrown out by her stepmother and sold as a slave. She becomes the property of 
Lü
 Buwei (Nie Yuan) who strikes a deal with her to help her change her fate. She is presented to Ying Yiren (Mao Zijun), a Qin Royal that is being held hostage in Zhao, as a gift, thus paving the way for her entry into a palace where only those in power can survive. 
The drama is a mini-reunion for Story of Yanxi Palace with Yu Zheng behind the scenes and 
Wu Jinyan and Nie Yuan
 still as the leads.
 They are joined by 
Mao Zijun 
and a complicated love triangle forms among the three. We're already quite sure which OTP will prevail as history has stated that Li Haolan will marry the future King.
Other casts include 
Ning Jing, Wang Zhifei, Tan Zhuo, Wang Maolei, He Jiayi, Wang Lin, Hai Ling, Hong Yao, Zhang Nan, He Fengtian, Zhao Yiqin, Wang Yu, Thomas Tong Mengshi. With the loathsome Consort Gao and Eunuch Yuan from the hit summer drama also in the character lineup
, will the ratings follow?
Release date: November 15, 2018 iQiYi   
January 19, 2019 iQIYI 
Wu Jinyan as Li Haolan
Mao Zijun as Ying Yiren
Nie Yuan as Lv Buwei
Ning Jing as Li Fu Ren
Wang Zhifei as Zhao Wang
Tan Zhuo as Huayang Fu Ren
Wang Maolei as An Guo Jun
He Jiayi as An Tai Fei
Wang Lin as Gao Min
Hai Ling as Gong Zhu Ya
Hong Yao as Gong Zi Jiao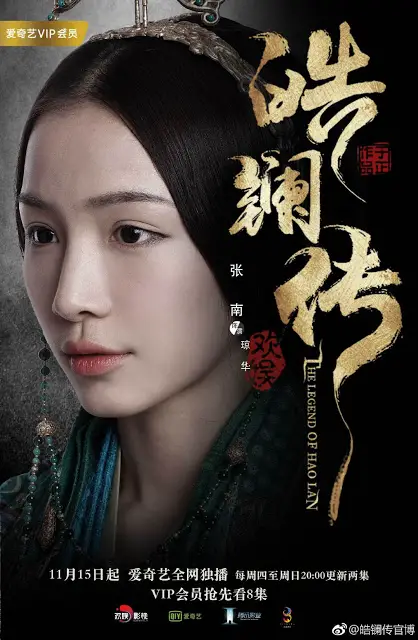 Zhang Nan as Qiong Hua
He Feng Tian as Gong Zi Yu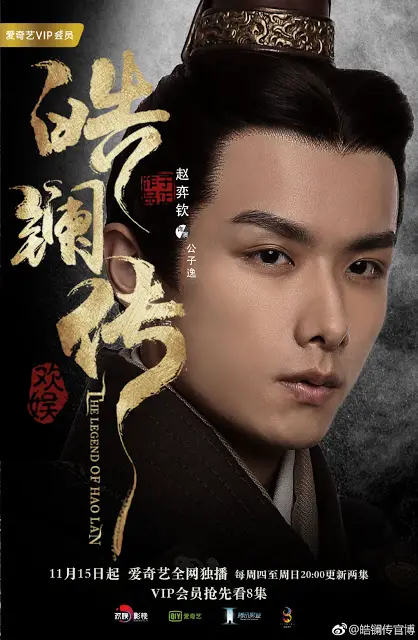 Zhao Yiqin as Gong Zi Yi
Wang Yu as Ying Zi Xi
Tong Mengshi as Ying Zheng