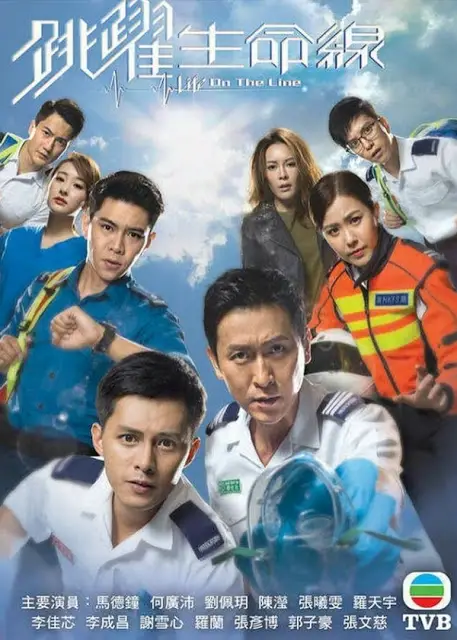 Life on the Line 跳跃生命线 is a 20-episode Hong Kong drama produced by TVB. If you are a fan of medical dramas, then this one's for you. Instead of depicting the drama that unfolds around surgeons and doctors in the operating room, this is about the emergency response team and how they save lives
.
It's probably quite ironic to say that the story about life-saving revolves around heart-stopping emergency situations. It also takes inspiration from real life paramedics.
The cast stars
Joe Ma
,
Matthew Ho
,
Kelly Cheung 
and
Moon Lau
.
Joe Ma plays a senior paramedic who has a high regard for rules, but he wasn't always such a stickler. His strictness and coldness stems from the death of his wife who was the casualty of a drunk driving incident. Matthew Ho plays a young man with a troubled family background who joins the team. 
I can already foresee this being like a typical Hong Kong civil drama plot and if you've seen one of those, they're very enjoyable. We're covering this drama quite late now and the last episode will be airing on November 9, so for those of you who would want to have a drama marathon, maybe it's time to check this out.
Release Date: October 8, 2018 TVB, Youku
Source: 1