Happy Mid-Autumn Festival! Depending on which time zone you're in, this greeting may come a day late but I hope you had a healthy serving of mooncake and other scrumptious goodies. Hunan TV held their annual Mid-Autumn Night celebrations and being a tv addict, among my favorites were the actor crossovers from their respective dramas. 
Leo Lu Yunxi, Joe Xu Haiqiao, Ma Ke and Jeremy Tsui prepared a song and dance number as the four great scholars of ancient China. Really, it seems more like an excuse to fangirl.
It's been less than a month since Ashes of Love, and yet it feels nostalgic to see Luo Yunxi as Run Yu. Even for a variety show guesting, he's living up to his godly persona.
Jeremy Tsui is also flawlessly handsome in ancient garb though I wish that he had appeared as Tai Shi from The Legend of Dugu. 
This one has me stumped. I'm not sure who he's going as. Joe Xu Haiqiao's most recent costume drama is The Dark Lord opposite Lareina Song. 
Ma Ke may have headlined a number of costume dramas since Journey of Flower, but he's still Sha Jiejie for me and probably for most people too. 
There was a whole skit devoted to Story of Yanxi Palace despite the show not airing on Hunan TV.
 Charmaine Sheh headed up the ensemble cast along with Wang Yuanke, Su Qing, Li Chunai, Jiang Zixin and Lawrence Wong. 
Veteran actress
Dai Chungrong
who's made a career out of playing empresses takes her rightful seat on the throne.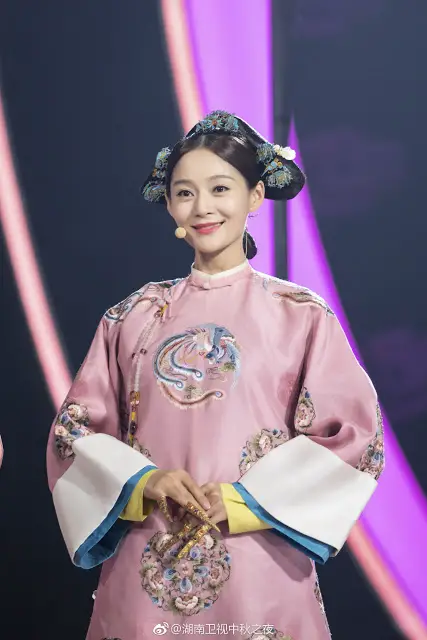 Last but not the least is a guesting from the cast of Hunan TV's current primetime offering. 
Wallace Chung, Sun Yi and Alan Yu Menglong from the tearjerking melodrama All Out of Love joined in on the festive celebrations. Aww, no Ma Tianyu?