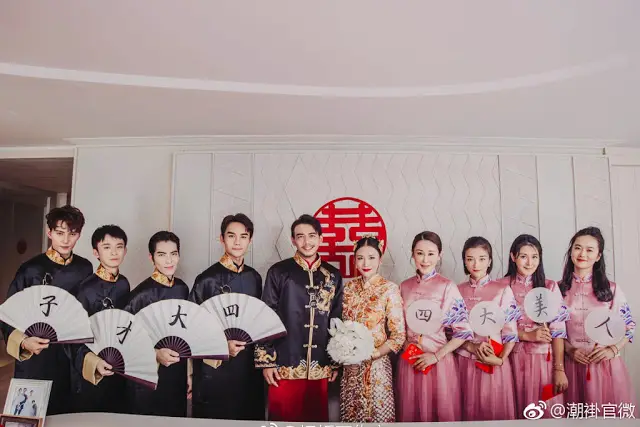 Yang Shuo
and
Wang Liwen
 held a grand wedding ceremony in the island of Flores in Indonesia (and not Bali as
previously reported
) on Sept 25, 2018. The couple have already been married for eight years so I would say this is more a recommitment ceremony than a wedding. 
Flores is part of the Lesser Sunda Island and there, the couple had a welcome dinner for their guest the night before with the talented Mocha Team who took care of everything.
They did an amazing job styling the welcome dinner. It was festive and cozy at the same time.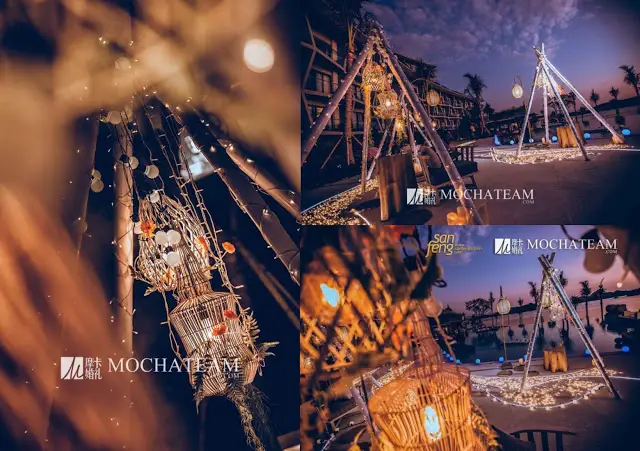 They did a wonderful job outside by the shore too. It's really the stuff that dreams are made of.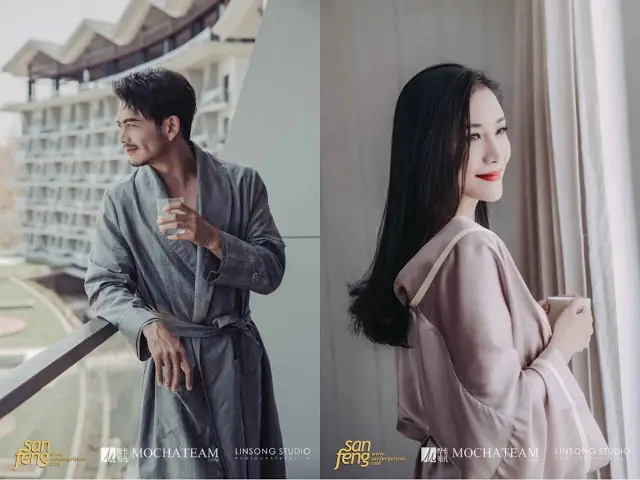 The next day, the couple woke up early to prepare for their special day. They each had friends and colleagues form part of their wedding party.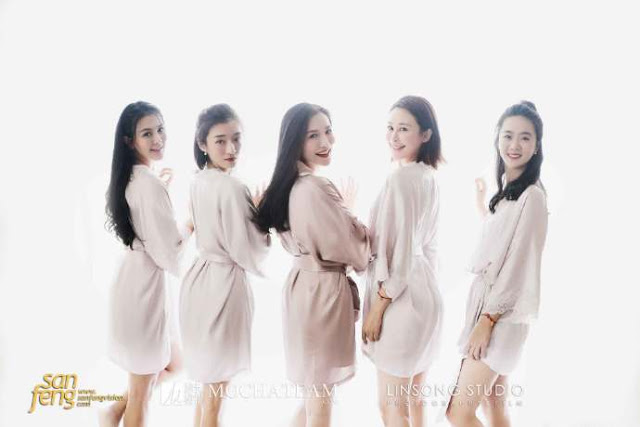 Yang Shuo has an all-star groomsmen with Jam Hsiao, Wang Kai, 
Dong Zijian 
and
 Jeremy Tsui/ Jeremy Jones. 
Wang Kai
 and 
Yang Shuo
 are schoolmates from the Central Academy of Drama and they have worked together on Ode to Joy.  
The two were also in a variety show called The Fighting Man
 together with Taiwanese singer, 
Jam Hsiao
. 
Wang Kai
 and 
Yang Shuo
 are also in a new drama with 
Dong Zijian
 called Like A Flowing River. 
Yang Shuo
 and 
Jeremy Tsui 
have likewise known each other for awhile and recently worked together again on Retourner Le Monde A Toi
. 
Of course, we can't overlook the scene stealers, their cute kids. 🙂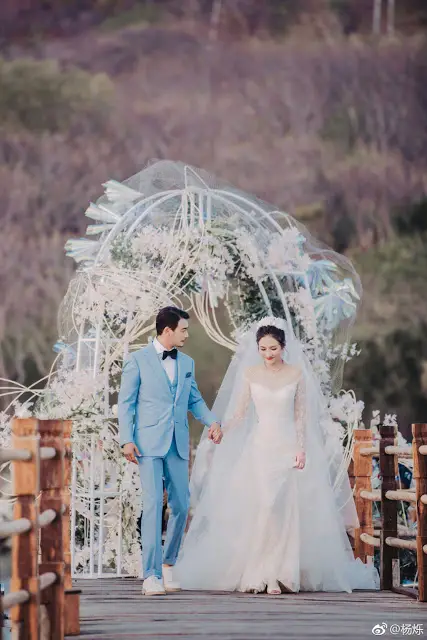 The ceremony itself looks beautiful and solemn and the couple obviously spared no expense. 🙂 Finally having the wedding ceremony after years of marriage, 
Yang Shuo shared that he's fulfilled his promise.
Congratulations to the two and may you live happily ever after!