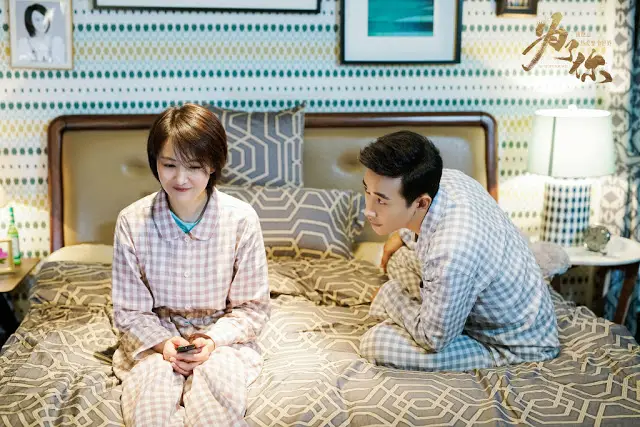 My Story For You 为你我愿意热爱整个世界 is a drama adaptation based on a novel by Tang Jia San Shao 
唐家三少 that tells 
a realistic story between Zhang Changgong and Li Muzi, 
portrayed by 
Luo Jin and Zheng Shuang 
. 
Their characters are actually modelled after the author Tang Jia San Shao
 and his wife.
On September 11, Tang Jia Shan Shao whose real name is Zhang Wei wrote on weibo that his Muzi has left. His wife whose real name is Li Mo has passed away after battling cancer for almost three years. While I never saw the drama nor read the novel, it is very sad to hear. 
My Story For You
was the author's declaration of love towards his wife and the first time he wrote their 17-year love story into a book.
In the past, Tang Jia San Shao had said that it was while writing the book that they first discovered his wife had cancer. That is the reason why he changed the title of the book from '
为了你我愿意放弃整个世界 (lit. For You I Am Willing To Give Up The World) to 为了你我愿意热爱整个世界 (lit. For You I Am Willing To Love The World)
.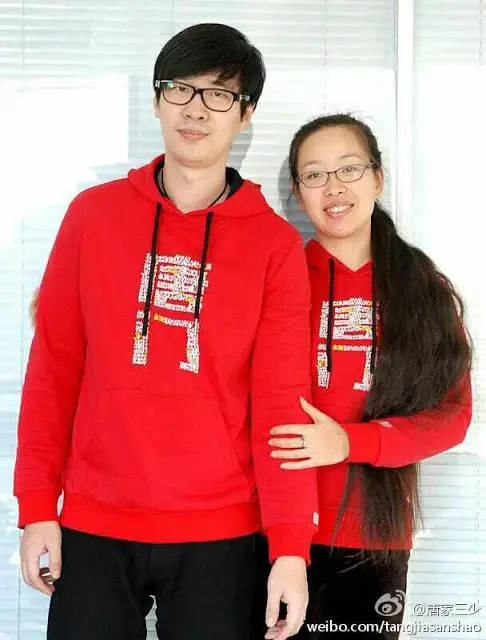 Luo Jin also wrote a thoughtful message on weibo to say that Zhang Changgong and Li Muzi's memories have filled his mind since last night. He writes, "Having experienced what you experienced, I share your sentiments. For her, you must love the entire world."
Tang Jia Shan Shao posted another weibo today, "I miss her, take me too…." There isn't really anything anyone can say that will help but I sincerely hope he is able to heal with time. Deepest condolences to him and his family.