Now this was not in the original, they're getting married, or trying to anyway! 
Dao Mingsi proposes to Shan Cai and pays a visit to her parents. He phones his mom and she surprisingly agrees to talk discuss the wedding soon. However, it's all just a front because knowing her, she would never be willing to live with Shan Cai under the same roof.
Officially a couple. In the 2001 version of Meteor Garden, Xiaoyou and Ximen became one of the cute couples aside from Shan Cai and Dao Mingsi. This year, we've all been waiting for them to get together and now they are! When Xiaogeng leaves the two at the rooftop, she also gives Xiaoyou a gift — a doll that looks like Ximen. Xiaogeng knows that Xiaoyou likes Ximen a lot and that Ximen does too. Ximen never expresses this, but when Xiaoyou takes the initiative to kiss him, he kisses her back!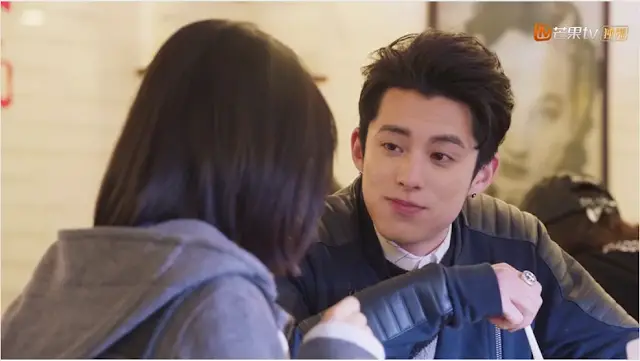 An unexpected proposal. Dao Mingsi can be really unromantic when it comes to love. While eating wanton at a restaurant, he suddenly proposes to Shan Cai without a ring nor flowers, but just that smile of his. Shan Cai doesn't disagree and when Dao Mingsi announces it to the whole restaurant, she laughs and tells him to sit down. I guess that's a yes? 
A sweet delivery. Okay, I take back what I said. Dao Mingsi can be really sweet when he wants to. He places an order for 520 roses to be delivered to Shan Cai's home. Actually, it's 519 after Shan Cai counts all of the roses and finds that it lacks one. She calls Dao Mingsi to ask for the missing one when another delivery comes in, this time, the delivery man is Dao Mingsi. He brings in the final rose especially for her.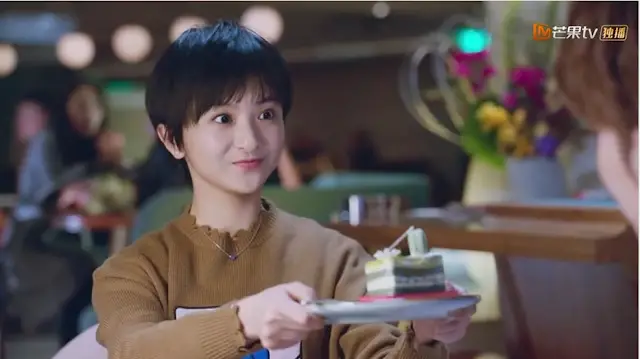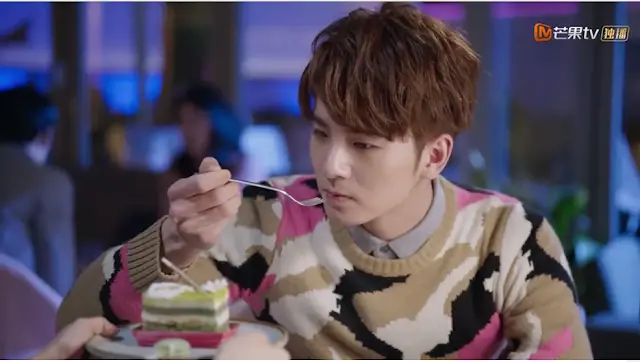 Awkward! Ximen takes Xiaoyou to a restaurant (it looks like the exact same one where Meizuo brought Caina before, maybe they are saving money on the set). Xiaoyou brings out a cake, saying that she wants them to eat it together. Ximen mentions that Xiaogeng likes sweets but he hates them. Oh no! Awkward! 
He eats it anyway saying he's only doing so because of Xiaoyou. When Xiaoyou asks Ximen if he prepared anything for her, he tells her no (awkward again!), but of course a romantic guy like Ximen will never let his date leave empty handed. 
A night of surprises. With the members of F4 busy with their own things, Ximen reluctantly asks Qinghe to help set up a light show (it looks like the exact same one again that Meizuo prepared for Caina!). Qinghe fails terribly and the light show only begins moments later. I'm not sure if it's what Ximen intended since he and Qinghe both looked shocked when at the sight. I suppose it worked, they kiss!
Qinghe and Li Zhen have become really close since Shan Cai is always away. Are they close enough to be a couple? Well, they kiss too! It's like the show is playing cupid last minute to pair everyone off. 
Meanwhile, Dao Mingsi is not one to be left behind. He plans a date with Shan Cai at the veranda of their house. 
A mother's lie. Dao Mingsi visits Shan Cai's parents to formally ask for the hand of their daughter, but her parents insists that Dao Mingsi needs Dao Mingfeng's consent as well. Dao Mingsi calls up his mom and she agrees to talk about it soon, yet when the day comes for the Dao Ming family to visit Shan Cai at home, Dao Mingfeng admits that she had lied. 
f
House arrest. Dao Mingfeng refuses to let Dao Mingsi out of the house unless he agrees to marry Xiaozi. Naturally, he refuses and goes on a hunger strike for the sake of love. The F3 find out about this and they sneak in to Dao Mingsi's room only to run into his mom. Even they can't persuade Dao Mingsi to eat, maybe only Shan Cai can.