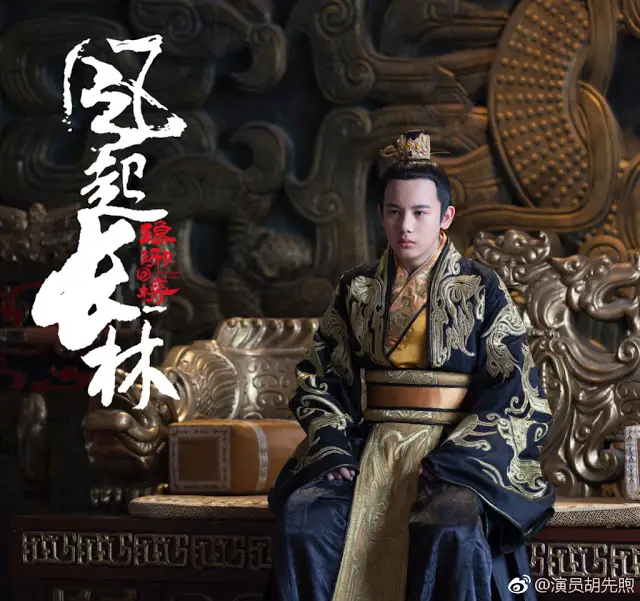 The young actor was recently spotted with a girl and although no answer was given then, Hu Xianxu confirmed the rumors shortly by tagging the mystery lady on weibo. He writes, "Fall in Beijing, the zoo yesterday, the homework assigned by teachers, I like them all @DZ阿阿阿
." She writes back, "The falling leaves at school and your smile everyday, I like them all @HuXianxu."
Oh, young love! In an industry where men in their twenties or thirties are referred to as fresh meat, what does that make our young actors born in 2000? 
I keep thinking of them as child actors, but they're actually 18 years already and off to college. 
Hu Xianxu and his girlfriend are classmates at the C
entral Academy of Drama. School just started and the freshmen took a group photo to commemorate their first acting class together. Jackson Yee and Li Landi are in the same class too.