The prestigious Golden Eagle Awards is held once every two years and voting is ongoing for everyone's favorite actor and actress. Dilireba has been leading the pack followed by Yang Zi with the closest number of votes after her. Both actresses are best known for playing a goddess – Dilireba as the nine-tailed fox Feng Jiu and Yang Zi as the flower deity. It seems quite fitting that either of them could be the next Golden Eagle Goddess.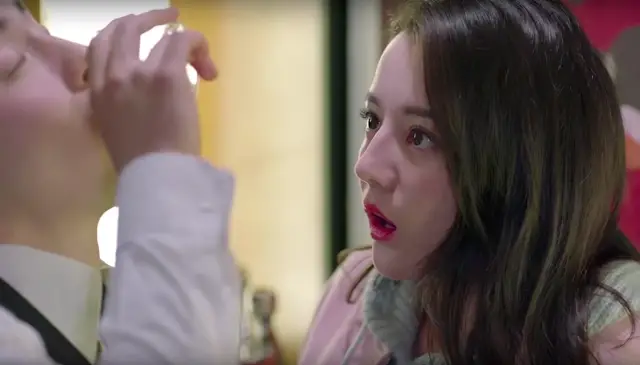 Both are the same age, born in 1992, and have the same sunny and bubbly image. This is obviously not a determining factor but they share one more thing in common in having Deng Lun as their leading man in their respective dramas, Sweet Dreams and Ashes of Love, which aired this summer.
I'd have a hard time choosing too since I like both ladies a lot, but considering that Dilireba's Ten Miles of Peach Blossoms was more than a year ago and I still haven't gotten over 
Ashes of Love
, I'm rooting for Yang Zi. 
The most amusing thing is that Yang Zi was trending recently because of Ma Tianyu. Apparently, he had posted a private chat with her on his weibo. In it, she gives him the link to the Golden Eagle Awards site and tells him to vote (for her!). Ma Tianyu, being a relentless joker, tagged the event's official weibo and urged them to just give her the Golden Eagle Goddess since she's already rallying for votes herself. Maybe he felt bad because he deleted the post right away, too late though!