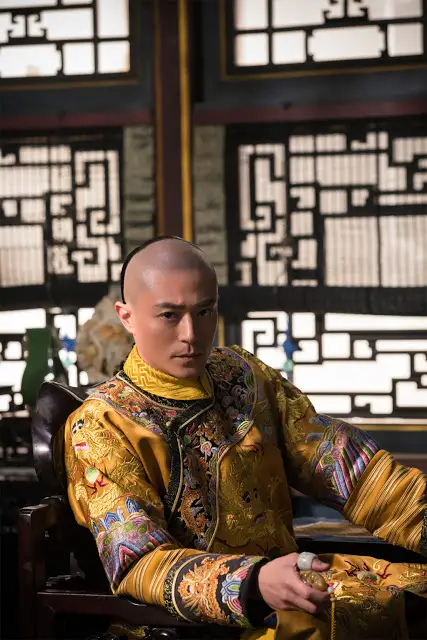 Just a few days ago, Wallace Huo Studio sent a birthday greeting to
Yang Mi
who plays opposite
Wallace Huo
in their new drama
Ju Jiang
. Everything seemed fine but later on that day, 
an announcement was made to share that Wallace Huo Studio is shutting down its social media account. Wallace Huo wishes to communicate with everyone solely through his work going forward. 
While the reason why the actor has chosen to shut down his online presence isn't clear, there are speculations that it may be due to his role as Emperor Qianlong in Ruyi's Royal Love in the Palace. Then again, it could also be due to the actor being a private person to begin with. If history has taught us anything, it's that the internet can be a toxic place. 
Last month, veteran actress Kathy Chow who plays the villainous Heavenly Empress in Ashes of Love also left weibo. She wrote a farewell message to convey her feelings after getting hated on for her character.
S
he said, "Growing up in an ordinary household with my mother and grandmother who are Buddhists, I was always taught to be kind but also to not be bullied by others. In the internet age, I understand that feelings can smother objectivity. As an artist, being stared at through microscopic lenses is part of the job, but when logic is being held down by emotions, I choose to back out. What else does one want in life, who cares for praise or insult. How are you stranger, thank you for your love and your unreasonableness. Goodbye weibo, continuing on my way." 
I also hated her guts in the drama, but seriously, I still like the actress in real life. It's not that hard to separate the two.