It's a doubly happy date for Yuan Hong and Zhang Xinyi who tied the knot two years ago in Germany. Yuan Hong celebrates his 36th today and his wife Zhang Xinyi just shared the news that they're expecting their first baby. She posted an ultrasound scan with a picture of Peppa Pig on it and writes, "Daddy Yuan's birthday present has arrived. Are you afraid?"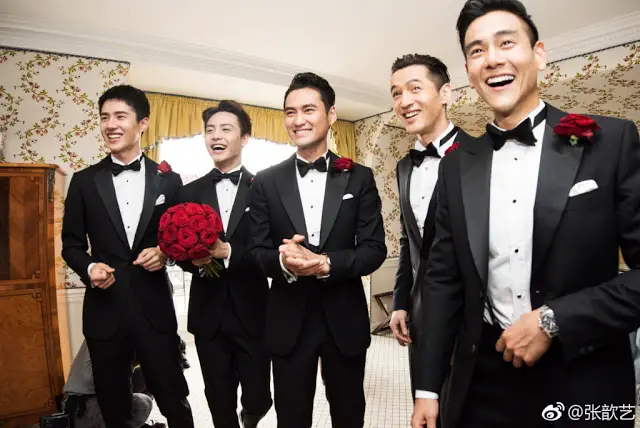 The couple recently celebrated their wedding anniversary on May 30th, which 
I remember vividly because it brought together the most handsome lineup of groomsmen: 
Liu Haoran
, 
Ma Tianyu
, 
Yuan Hong
, 
Hu Ge 
and 
Eddie Peng
. How does one forget that?!
Zhang Xinyi updated with more pictures from that day 
where according to tradition, it looks like the boys had to go through quite a lot to get through the wedding door games. 
Congrats to the couple and their growing family.