It's almost a month late, but this was too good to pass up. Wilbur Pan's birthday was last August 6 and his good friend Show Luo greeted him with a very surprising old photo of Wilbur attached. It's a really old, really unflattering photo of Wilbur Pan.
Wilbur Pan
did not let slip the opportunity to take revenge as he responded in kind with his very own equally unflattering photo of Show Luo.
Haha It's funny to see them both taking the joke so graciously. I was hoping there would be more old photo revelations from the two but sadly, it stopped there.
Instead, 
Rainie Yang
recently shared throwback photos of herself. Between the photo dating back to 2001 when she played Xiao You in 
Meteor Garden 
and a more recent 2017 photo from her newest drama The Ex Man, Rainie Yang looked picture perfect in both! 
The actress who is already in her thirties even went back to high school for 
The Ex Man
, and she's still quite convincingly youthful. 
I enjoy seeing throwback photos of celebrities especially during their unglamorous moments. The more unflattering it is, the more I enjoy it. Haha! 
It makes them seem more relatable and human to me since they are not too concerned about maintaining their "perfect image."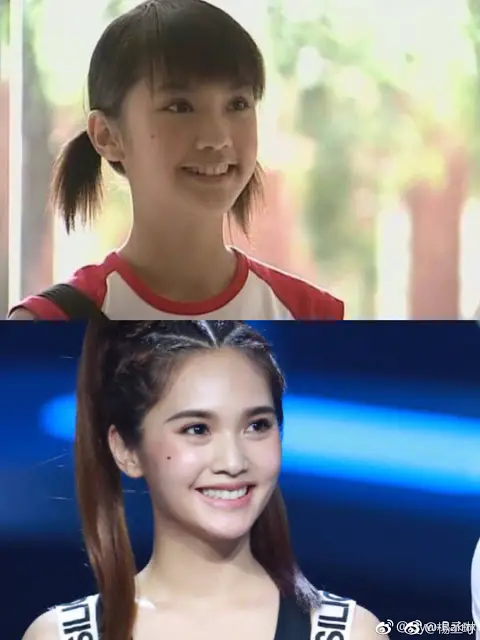 Rainie is an exception with yet another photo from when she was 16 years old to now that she's 34 years old and participating in the dance show Shake It Up.