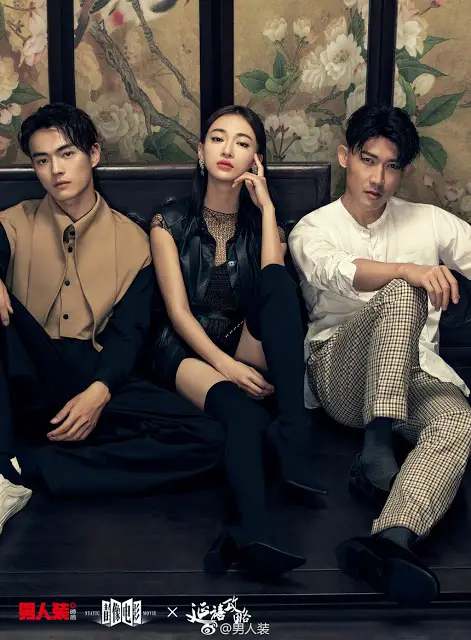 With less than 24 hours until the 
Story of Yanxi Palace
finale, FHM has chosen the perfect time to drop photos and start pre-selling for their September Issue which features Wu Jinyan
, Nie Yuan and Xu Kai.
The theme of the day seems to have given a happy ending to the Fu-Ying 
傅璎 
couple, which has quite a fanbase. 
I may be in the minority in that I still haven't managed to catch the show, but I assume that the heroine would've married the King many episodes ago and that Fu-Ying couple is destined to part. 
On a side note, the love triangle had me wondering about the cast's real ages. 
After all, it is common in the olden days for Kings to not only have polygamous relationships but also marry younger women. 
Wu Jinyan's 28, Nie Yuan's 40 and Xu Kai's 23.