Progress is finally being made, but with the way Dao Mingsi and Shan Cai are wired, they will probably never cease to have fights. I guess that's okay, because what is a relationship without ups and downs, right?
Under the meteor rain. Shan Cai admits that she likes Dao Mingsi, sort of. When Dao Mingsi asks, or should I say demands, that Shan Cai meet him at midnight, she panics and even plans to leave the mansion. It turns out that he just wanted to show her a beautiful event in the night sky, meteor showers. Telling her to close her eyes, he presents her a necklace. It's actually a very sweet scene to watch. Shan Cai only agrees to dating for a month to test things out. I have a good feeling it'll last longer.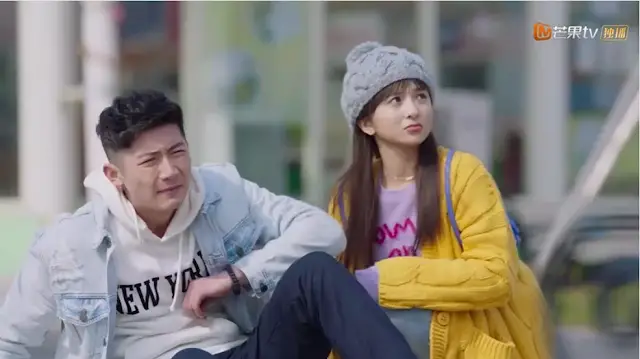 Double date. It's the first time Shan Cai initiates something in their relationship, however, there's a catch. They're having a double date with Xiaoyou and her boyfriend. Although Dao Mingsi doesn't feel like going, he still drags himself to the theme park because why wouldn't he? It's rare for Shan Cai to even extend an invite so he jumps at the chance. Everything is going well until Xiaoyou's boyfriend shows up. He teases Dao Mingsi throughout the whole date and even offers to introduce him to new girls! Dao Mingsi is done putting putting up with his crap and punches him in the face. 
Shan Cai naturally gets mad at Dao Mingsi for doing so and demands that he apologize. Dao Mingsi gets mad too and refuses to explain. In a fit of anger, she breaks up with Dao Mingsi.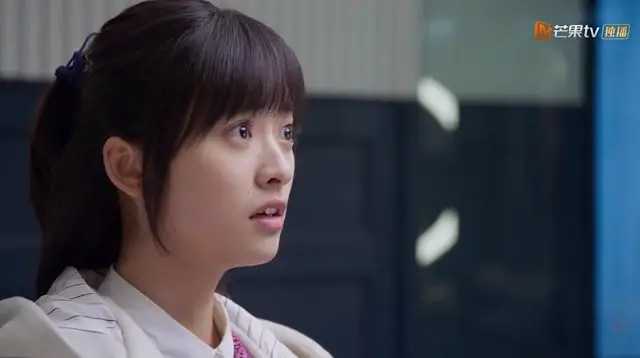 A misunderstood Dao Mingsi. The next day while Xiaoyou and Shan Cai are hanging out together, they see Xiaoyou's supposed boyfriend with another girl. Xiaoyou runs off, heartbroken, but Shan Cai stands up for her and punches the guy in the stomach. She then feels sorry as she realizes why Dao Mingsi beat the guy in the first place.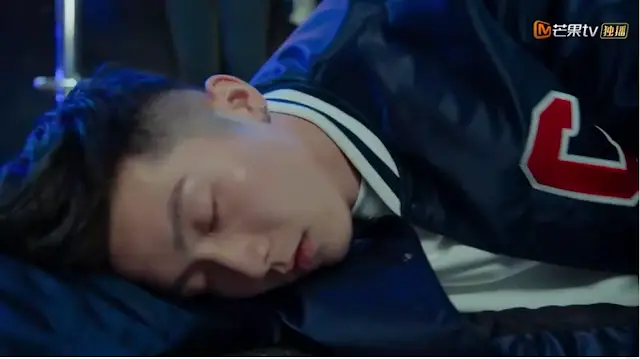 A charming and caring Ximen. Ximen passes by the cute milk tea girl (that's how Ximen calls Xiaoyou) crying under the tree. He calms her down and promises to take revenge. They go to the bar just to embarrass and beat up the ex while Ximen flaunts Xiaoyou as his girlfriend! Dao Mingsi and Shan Cai are there too to witness the guy getting served. Ximen should really start courting her now since it's obvious that he likes her too. 
The back hug. After the encounter at the bar, Shan Cai worries than Ximen will end up just toying with Xiaoyou's feelings. Dao Mingsi gets hurt and maybe a little jealous as he asks Shan Cai when she will stop worrying about others and start caring about their relationship. He walks away and Shan Cai suddenly hugs him from behind. She wants them to disregard the one month rule and make it official! Because now, she can finally say that she really likes him.
Creating coincidences. Remember the courting tactics of Meizuo? Well, he's back at it. Last time, he gets Zhou Caina to buy him drinks and he does it again this time. It appears to be a coincidence that they are seated together at a piano concert but Meizuo just had her moved to a seat beside him. He even introduces her as a girlfriend (!!!) to the pianist. Of course, being in that situation, Zhou Caina cannot deny. After the show, Meizuo asks to be treated again as a return favor for helping her meet the pianist.