Kou Shi Xin Fei 口是心非 is a Chinese saying that means a person's words do not represent how they feel, and we're seeing a ton of that from everyone involved. We ended last episode with Shan Cai pushing Dao Mingsi to like Xiaozi and now, Dao Mingsi appears to be heeding that advice. Seeing the new couple everyday, Shan Cai feels like she's being pierced in the heart with a knife, yet she wears a smile; reminding herself that the two are the perfect match.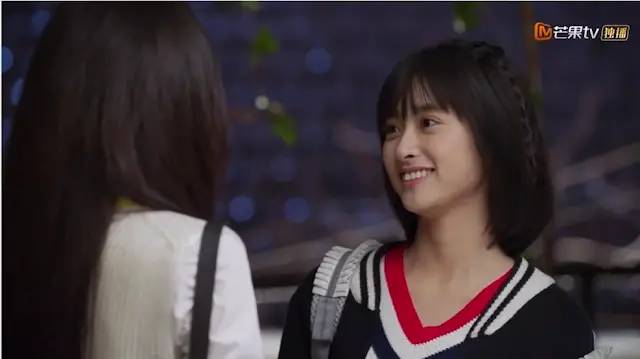 I will try to like you. Shan Cai is hopeless, always driving Dao Mingsi away even though she really wants to be with him. One night, Xiaozi excitedly tells Shan Cai that Dao Mingsi has finally agreed to try liking her. Xiaozi also comes by Shan Cai's house just to tell her the details from their dates. Shan Cai, being the nice girl, tries to be happy for Xiaozi, but we see her tearing up and venting to Lei after seeing the two share a kiss.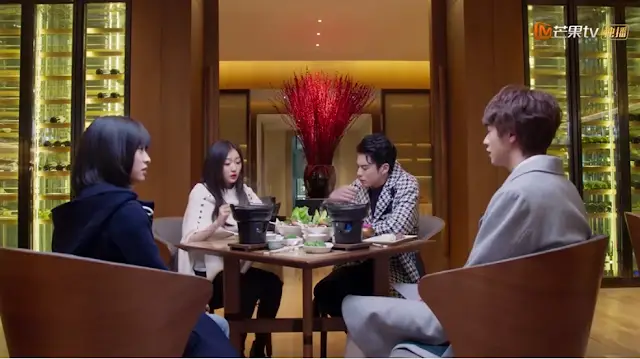 The unplanned outing. When Shan Cai and Lei were hanging out at the café, Dao Mingsi and Xiaozi happen to stop by. Xiaozi invites everyone to their family's hotel and sauna. 
Shan Cai faints in the sauna and Xiaozi runs to ask for help. Dao Mingsi runs out just in time to see Lei already carrying Shan Cai in his arms.
A shocking sight. That night, Shan Cai wakes up with Lei beside her. When they suddenly hear a loud sound coming from Dao Mingsi and Xiaozi's room, Shan Cai checks on them only to find Xiaozi on top of Dao Mingsi, BUT still with robes on (which is certainly safer than the original where Xiazi took off all her clothes!). Shan Cai is affected nonetheless and scurries out, trying to forget what she witnessed.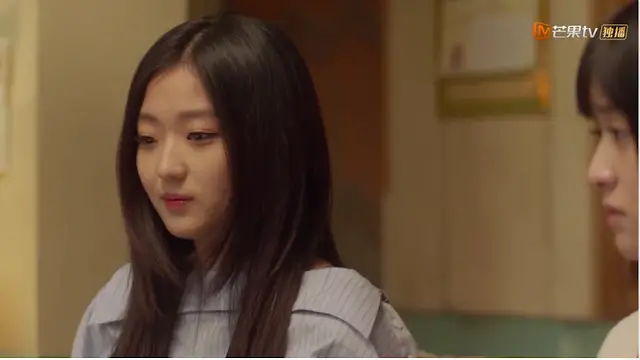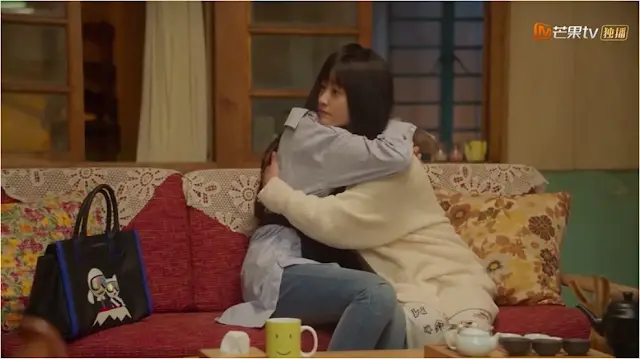 True love. Xiaozi makes a surprise visit to Shan Cai as she appears on her doorstep and asks if she can come inside. Shan Cai is now reluctant to entertain Xiaozi, but 
Xiaozi has shocking news to share. She has decided to break up with Dao Mingsi because of what he said that night, "My mind can only think of Shan Cai."
The witch visits again. With the F3 hanging out with Shan Cai at home, Dao Mingfeng comes uninvited once more. As she starts to belittle Shan Cai by accusing her of being a social climber, Shan Cai musters up all her courage to call Dao Mingfeng an old hag! Dao Mingfeng is naturally taken aback at Shan Cai's defiance and our heroine also gets the last say as she asks Dao Mingfeng to leave.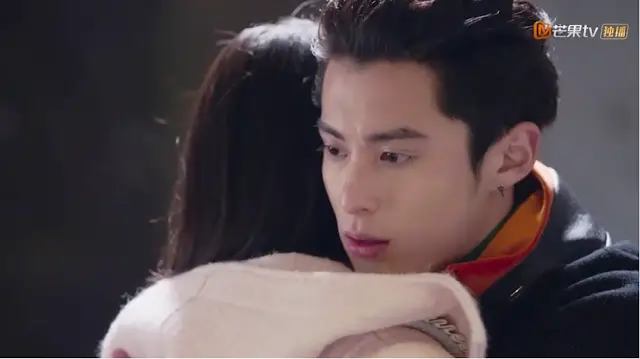 Homeless. A few days after Shan Cai's parents left on some business, the landlord visits Shan Cai who is home alone to tell her their house has been sold. The landlord could have allowed Shan Cai to stay for the night but he forces her to leave then and there. 
While Shan Cai is wandering the streets, Dao Mingsi comes out of nowhere and hugs her tightly. He was worried that Shan Cai was leaving for good because of the suitcases but finds out that she just got kicked out from her home. It's actually fishy that this happens right after Shan Cai's encounter with Dao Mingsi's mom but at least Dao Mingsi has found a legitimate reason to bring Shan Cai home.
Nothing's for free. When they arrive at the mansion, the family's old housekeeper, Yusao, stands there waiting. She scolds Dao Mingsi for his loud voice and insists that Shan Cai should work in the mansion if she wants a roof above her head. Shan Cai agrees. Yusao also says that Dao Mingfeng has gone back to London, putting her in-charge. Despite her strict persona, Yusao still seems miles better and more reasonable than Dao Mingfeng.