It's almost a month since Legend of Fuyao 扶摇 and our titular character Fuyao being played by Yang Mi looks beautiful as always. 
A recent promotional photo features
Yang Mi
in the water surrounded with flower petals. One photo that has her in a side profile is stunning.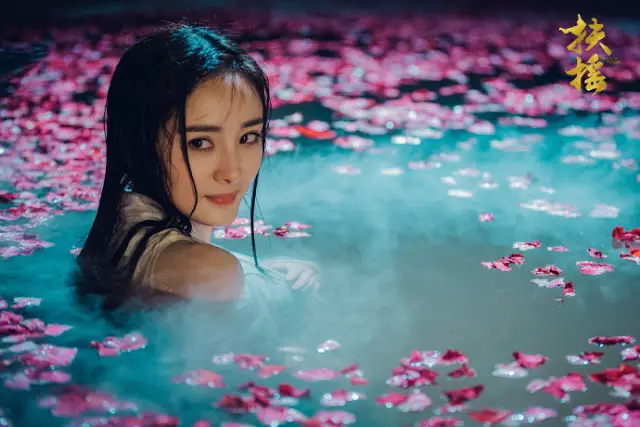 The other one features 
Yang Mi
facing forward at an angle. You would think nothing of it except that she is still looking prettily drenched. However, if you zoom into her reflection in the water, it is eerily distorted (especially around the nose and chin area).
The comments section is buzzing with people who are finding humor at the unexpectedly scary reflection. 
Now, I am no photography expert and I don't really notice how an actual water reflection would look like but if you google water reflections of people, you'd see that most photos have the reflections to be a carbon copy of the person only inverted. Photoshop may be the culprit.