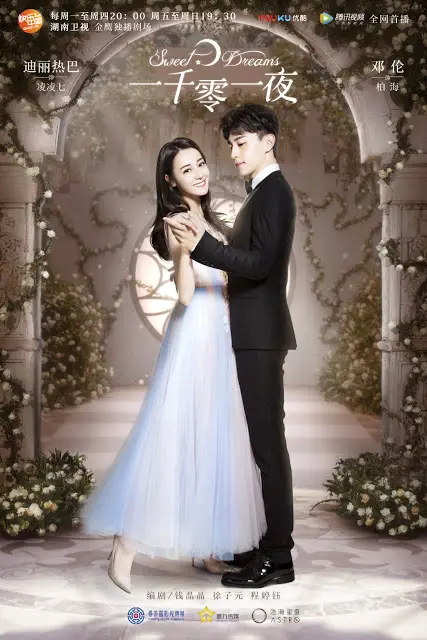 Last night was the series finale of Sweet Dreams and the series premiere of Sweet Combat. Instead of the usual 2 episodes for 
Sweet Dreams
, Hunan TV intentionally arranged for its last episode to precede the first episode of 
Sweet Combat
, and it looks like the nice lead in has translated well in viewership ratings.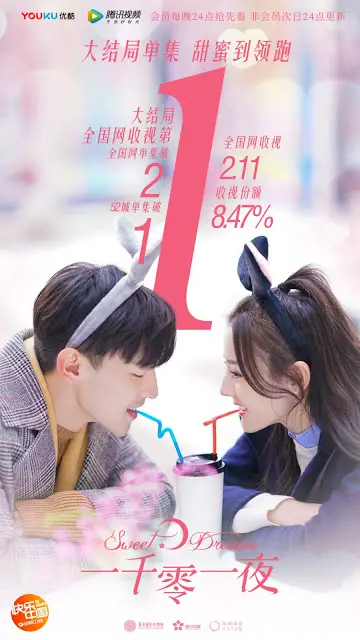 Although it was often a few spots away from taking first place, Sweet Dreams led by Deng Lun and Dilraba Dilmurat has had a decent performance on primetime. It has managed to break 1% in CSM52 ratings and
2% nationwide multiple times throughout its run
. 
The show finished airing after 29 days, and it has garnered CSM52 ratings of 1.067% and CSMNationwide of 2.11% on its final episode.
Sweet Combat
 led by real-life couple Luhan and Guan Xiaotong premiered with CSM52 ratings of 0.948% and CSMNationwide of 1.95%. 
Starting tonight, it takes over 
Sweet Dreams'
 time slot to air two episodes at 8pm on Hunan TV. 
Although somewhat unusual, the show reported reaching 100 million views online even before the episodes were released! With its younger fanbase, I'm guessing that this is a show that is bound to kickass online.