Story of Yanxi Palace 延禧攻略 is a 70-episode Qing Dynasty drama that revolves around a palace maid with a spunky attitude, street smarts and a kind heart as she navigates the dangers around the palace to eventually become a concubine of Emperor Qianglong. 
During the sixth year of Qianlong's reign, Wei Yingluo (Wu Jin Yan) finds her way to the Forbidden City as a palance maid to investigate the truth behind her older sister's death. She vows to exact justice after learning that Hong Zhou (Hong Yao) is connected to the case. The kind and gentle Empress Xiaoxianchun (Qi Lan) worries that Wei Yingluo would tread on a path of no return, so she does everything in her power to help Yingluo and be her pillar of support.  Under the Empress's guidance, Yingluo becomes a female official and starts letting go of her hatred. However, the Empress dies an untimely death. 
Misunderstandings arise between Yingluo and Emperor Qianlong but they eventually learn to see eye to eye to find comfort in each other inside the palace that's full of intrigue and conspiracy.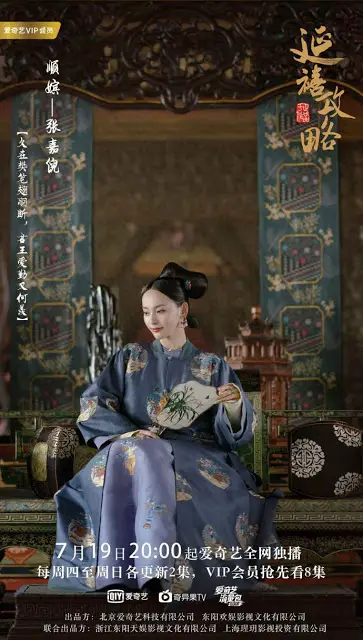 This is going to be an interesting watch for quite a few reasons – 
1. This is only Wu Jin Yan's second time in a lead role ever since she started around five years ago. 
2. This may be Charmaine Sheh's highly anticipated return to period dramas after The Legend of Kublai Khan in 2012. She will only be a supporting cast here, but she must have seen something special to accept the role as her comeback drama. 
3. Most of the cast are fairly new faces except for our veteran lead actors, Nie Yuan, Charmaine Sheh and Qin Lan. 
Release Date: July 19, 2018 iQiYi