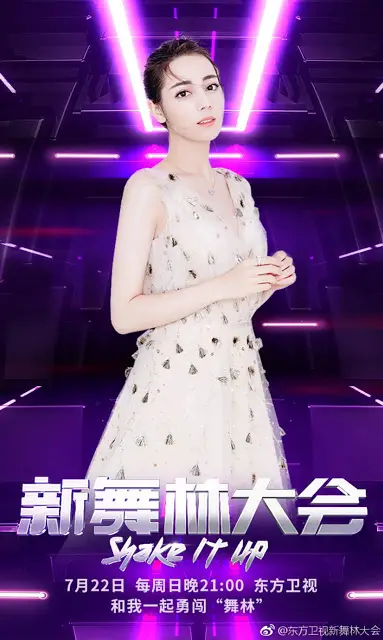 There's been an onslaught of dance offs with the
recent shows
, and there's yet another one coming this July 22! 
Shake it Up 
新舞林大会 
is the remake of the old show
Let's Shake it
舞林大会 
wherein celebrities are invited to a dance showdown, but it has gotten more exciting. Dragon TV removed the traditional judges and allowed the audience to give scores themselves. With them still allowing all kinds of dances, it is surely a show to look forward to. 
I am actually excited to see this just because of the star-studded lineup. I didn't even know some of them dance! The cast includes Dilraba Dilmurat, Wang Ziyi, Jane Zhang, and Joker Xue. 
The guests are 
Jerry Yan, Neo Hou Minghao, Rainie Yang, Jiro Wang, Deng Lun, Allen Ren Jialun, 
Dong Li, Qiao Shan, Liu Wei, Peter Sheng Yilun, Qin Lan, Dong Jie, Timmy Xu WeiZhou, Rachel Mao Xiaotong and Wu Xin.